Hello, beautiful friends!
Your favourite documentary family photographer is back, ready to usher in the silly season in style!
This December  I am offering a unique mini session experience in the Hawkesbury area, unlike any mini session I've ever done before. Perfect as both bespoke Santa photos and family photographs, these images will make gorgeous Christmas presents and cards, and be a wonderful addition to your family albums. All images will be received within 72 hours of the session, giving you plenty of time to create lovely heirloom cards and gifts with them.
This is a very special event to thank my clients and their friends for a wonderful year, so this offer is not available at any other time.
This year's mini sessions will take place on Saturday December 8 and Sunday December 9, 2018, on a private farm on Springwood Rd, Yarramundi (find the location and get directions here). Sessions take 15 minutes and will be held outdoors in a beautiful paddock, accessible via a dirt road.
Options for our incredibly relaxed, fun session include:
Portraits with or without our lovely, friendly Santa (I understand that not everyone lives in a Santa-loving household, so if our gentle Santa is a bit too on the nose for you, I would love to enjoy our session time with your family only!)
A few of our lovely farm's lambs, goats, and calves to meet and greet
A complimentary chocolate or strawberry milkshake for each child to enjoy
Totally pet-friendly portraits – bring your dog, your horse, your favourite chook, your cat!
Our Santa will not be sitting on a throne, looking intimidating – he'll be sitting on a rug with books, throwing the ball for your dog, drinking milkshakes on a hay bale – perfectly approachable.
My style is fun, natural, and unposed – we're not here to get the perfect shot of a smiling (or more often, terrified!) child on Santa's knee – we're here to create an experience for your family, to celebrate the season in an unpressured environment, and to document the beauty that is your child and your family just as they are, right now. If we can add a little Christmas magic in to that, even better!
You can be as goofy, as shy, or as boisterous as you like. I'm here to capture YOU.
(And parents, I do mean YOU – get in the picture! Your kids will thank you!)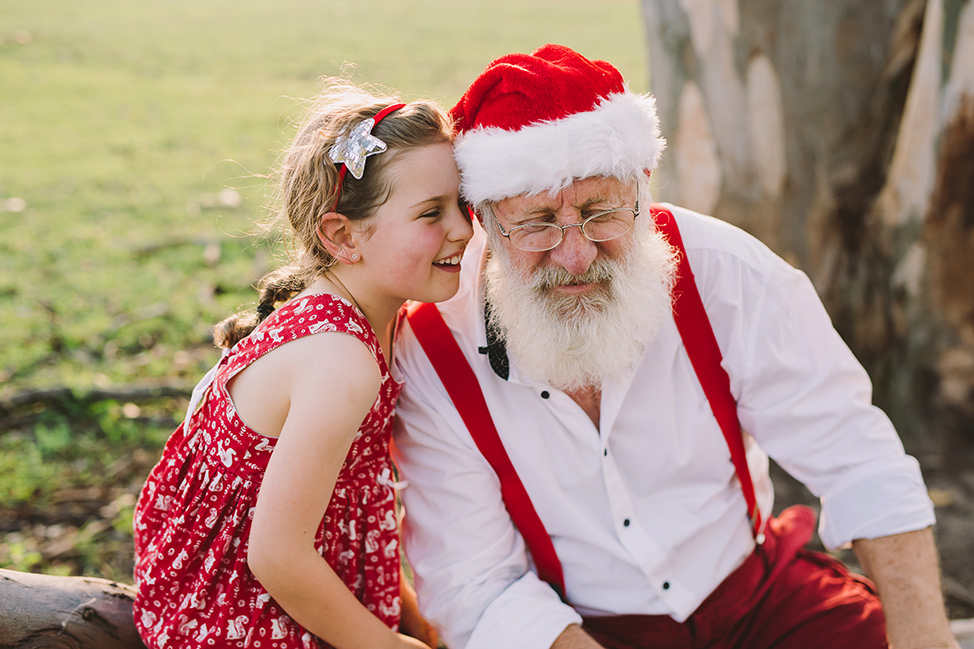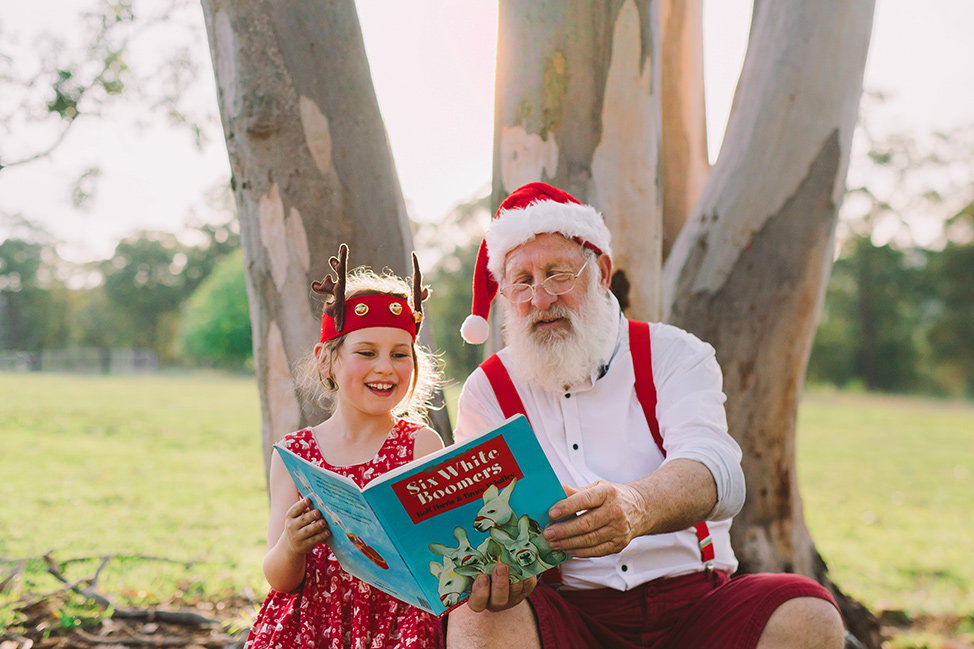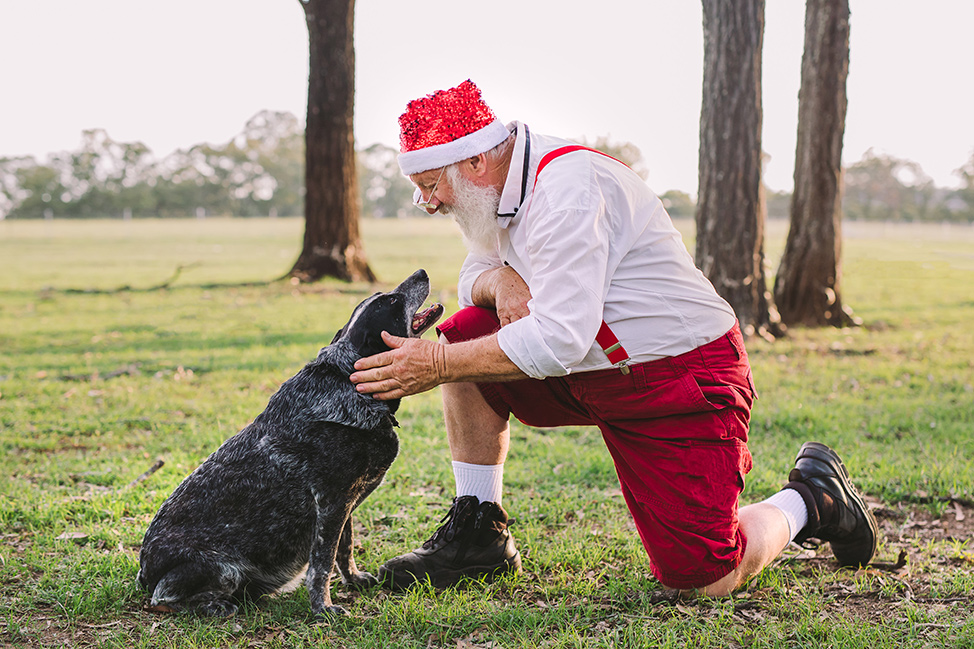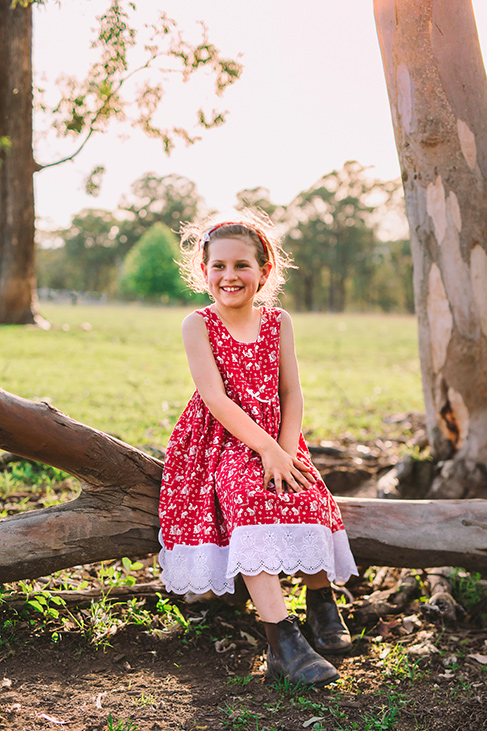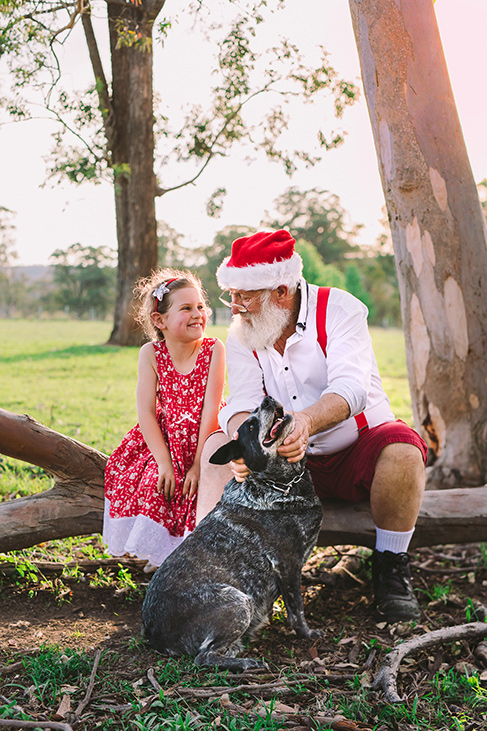 Fifteen minute session
Ten beautiful hand-edited portraits, with the option to purchase more
Images delivered to your email inbox within 72 hours
Very limited availability
$220
Add on a print package:
THREE gorgeous 6″x4″ prints of each of your ten portraits
Arriving on your door within seven days
Free delivery
$25
Please click HERE to book your session – I can't wait to see you there!
(Got questions? I'm all ears. Contact me here and I'll answer all of them within 24 hours.)