I wish I could show you every single one of the photographs from this beautiful wedding, but we'd be here all day, frankly, and I really don't think my bandwidth would cope.
Emma and Dan were married in the Kangaroo Valley at a little farmstay called Broger's End. This gorgeous location is relatively secluded in the valley, surrounded by paddocks and trees and feeling for all the world like a country wedding paradise. The short, intimate ceremony was held in the dairy garden and the beautiful reception in the huge converted shed, with a barbecue buffet and the most amazing cake you've ever seen. The crowd danced long into the night to the sound of the DJ's sick beats, and relaxed by the fire pit with marshmallows and sparklers.
Their wedding was low-key, classic, and intimate – just like Emma and Dan themselves. I wish that I could properly convey to you how special, how genuine, and how loving this day was, full of fun and laughter and a generosity of spirit that I've come to adore in Emma and Dan. If a wedding is a reflection of a couple, than this couple are full of colour, life, and and great one-liners. They chose me for a documentary approach to their wedding photographs, with an emphasis on candid portraiture and capturing all of the unposed and uncontrived frivolity of the day (which was plentiful!). And let me tell you, it wasn't hard work. This is what I do; this is my dream job.
My favourite thing about this wedding was the "first look" that we captured. In case you're not hip and down with the wedding industry lingo, a first look is where the bride and groom see each other for the first time and have their portraits taken together before the ceremony. Doing this means that once the wedding began, Emma and Dan didn't have to step away from their guests, many of whom had travelled a long way to see them, in order to spend time taking photos – they could revel in the moment and the wedding could make its joyful and natural progression straight from the ceremony in the dairy to the loud and delightful reception in the shed next door, leaving no gap and no discomfort for their guests. The wedding flowed so smoothly and so happily that it made me wonder why everyone doesn't schedule things this way! It also meant that, as quite private people, their first moment seeing each other was a private one, with only themselves and me in the garden, where they could express their joy and nerves away from the crowds that were attending the ceremony. It worked so beautifully, and as you can see, their beautiful genuine expressions (my favourite is Dan waiting with his eyes closed for Emma to step into the garden) are a joy to behold.
Emma and Dan didn't want to spend a lot of time taking photographs together, which is partly why the hired me, Short Portrait Session Extraordinaire! I captured their first look, then they walked around the garden for less than ten minutes, and then we did their formal family photographs, after which the guests arrived and the ceremony began. And that was it! Less than ten minutes. With couples this beautiful, you just don't need any more.
So much love on this day, in this valley. Congratulations, Emma and Dan! Look upon the images of this relaxed, gorgeous, non-traditional wedding, and please enjoy.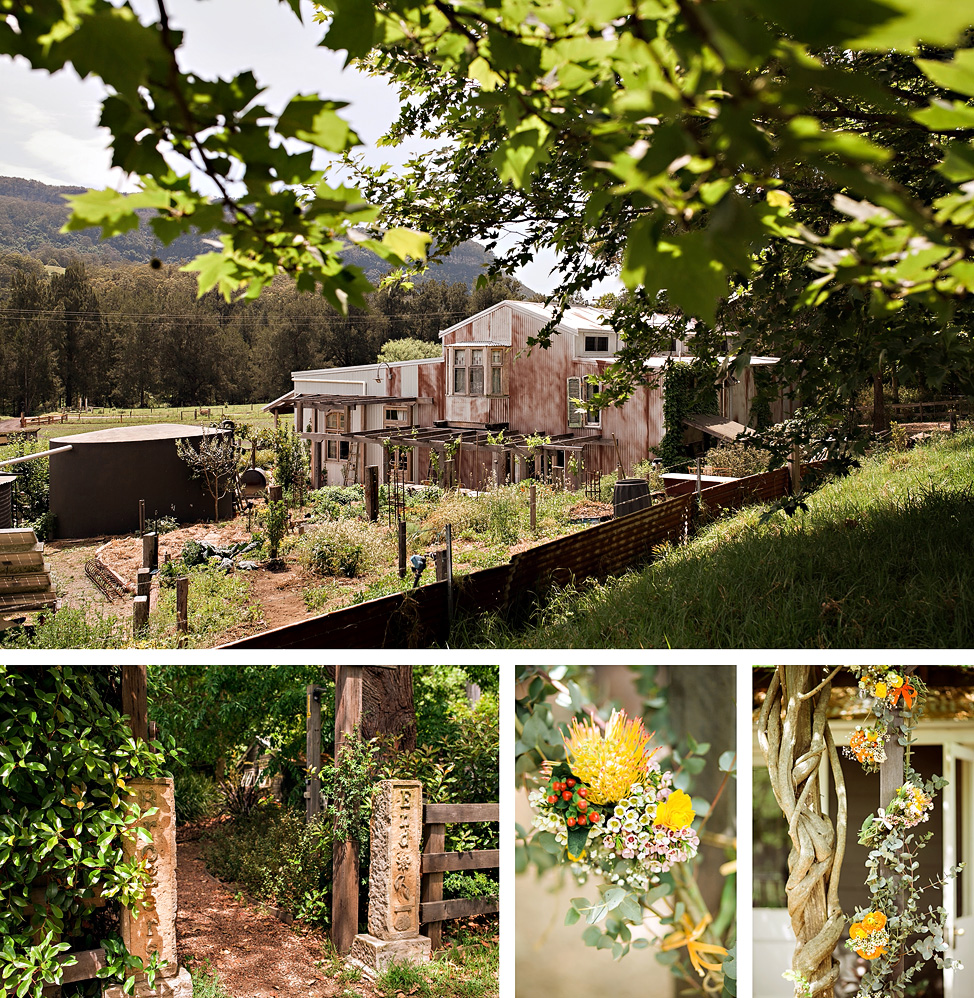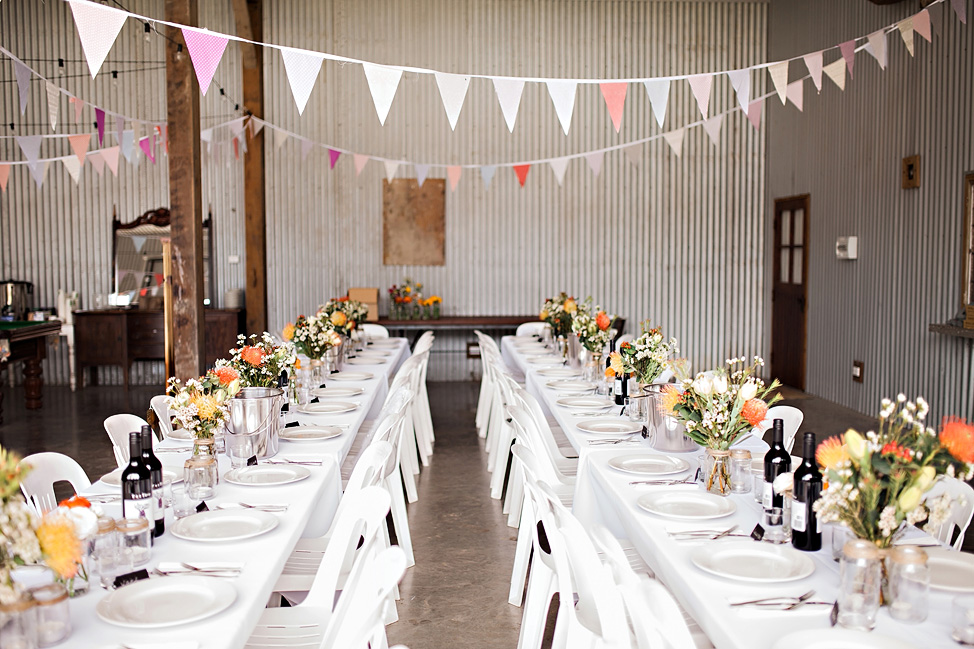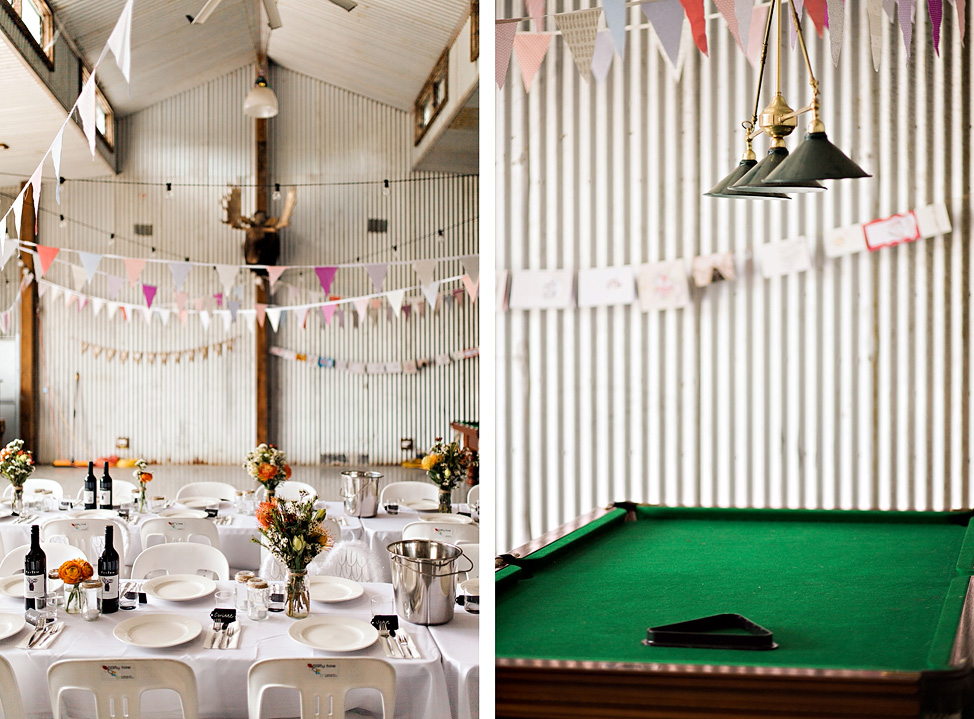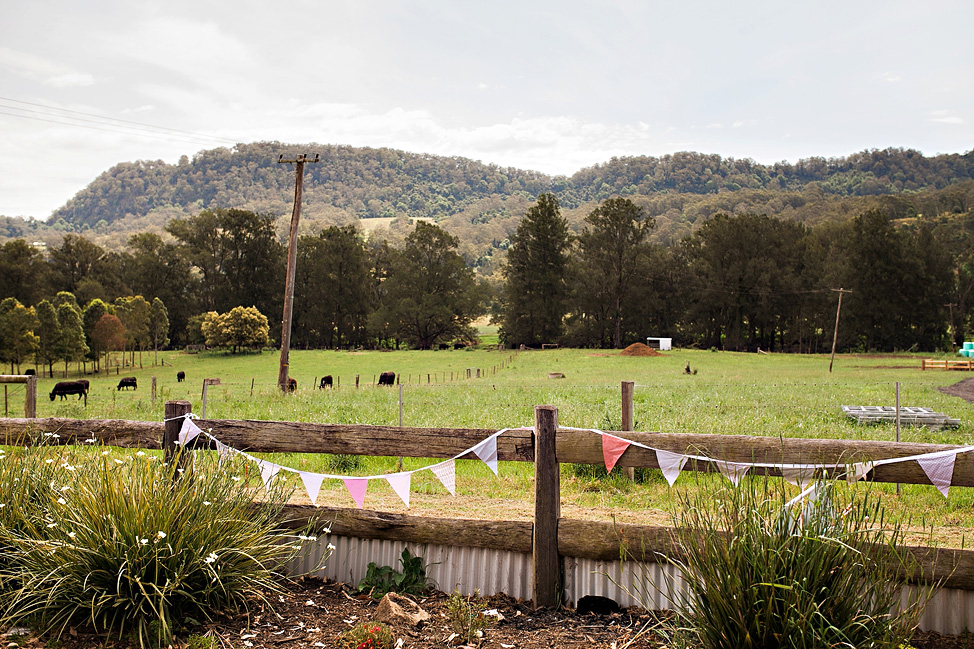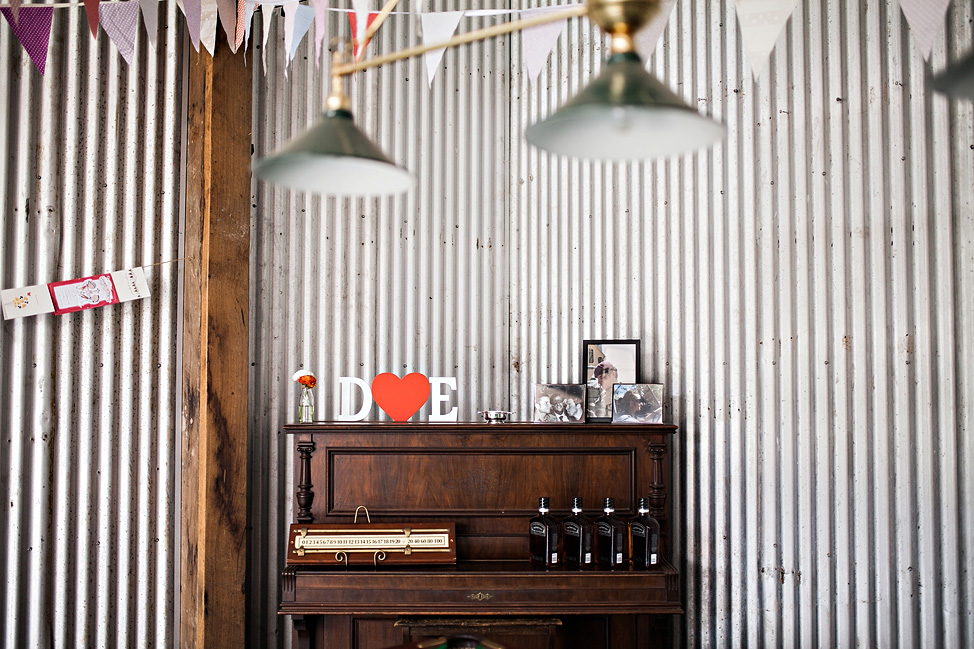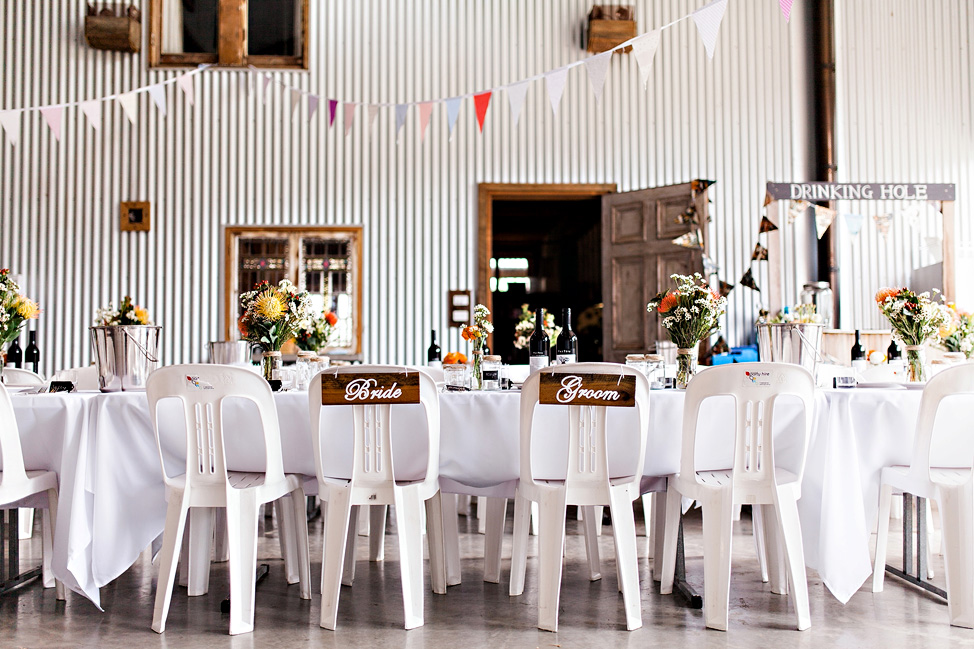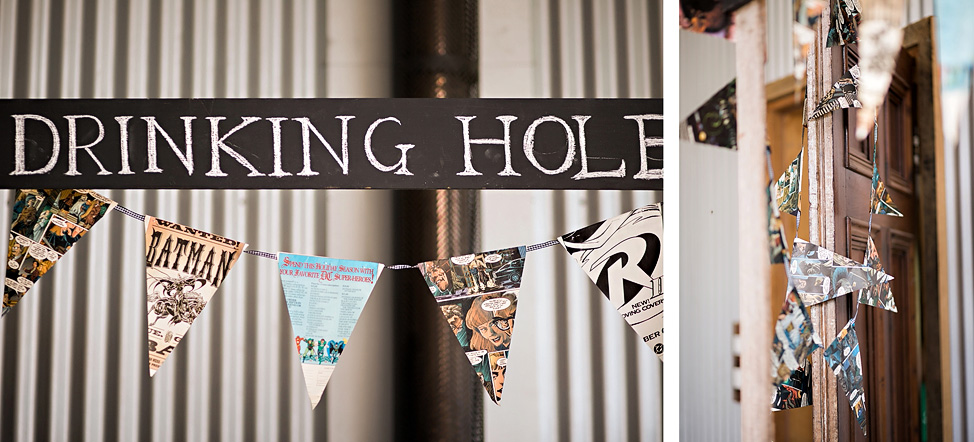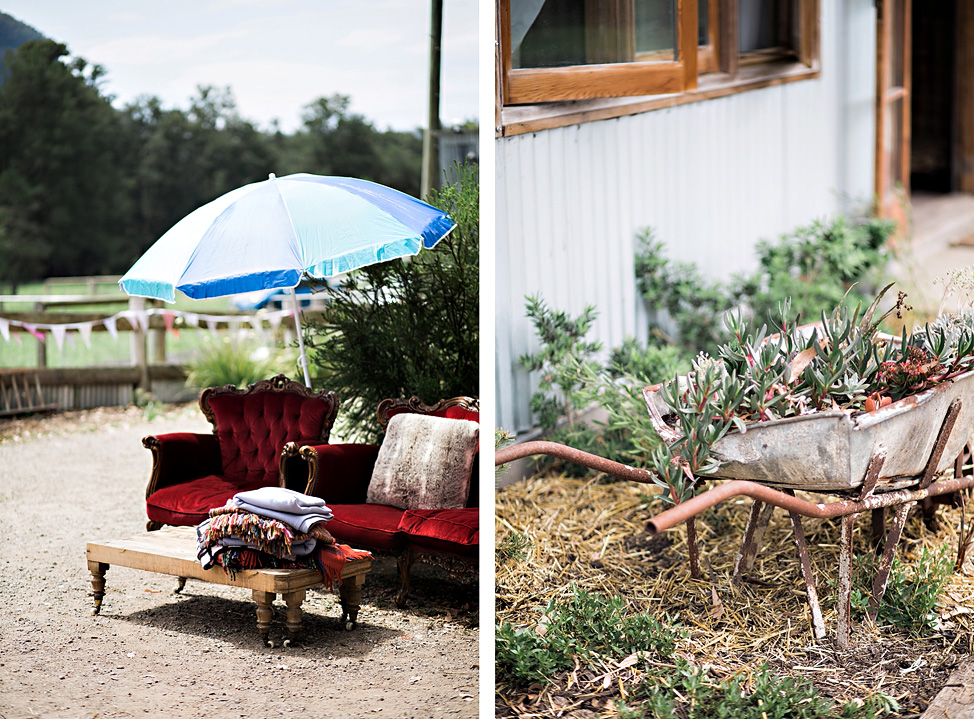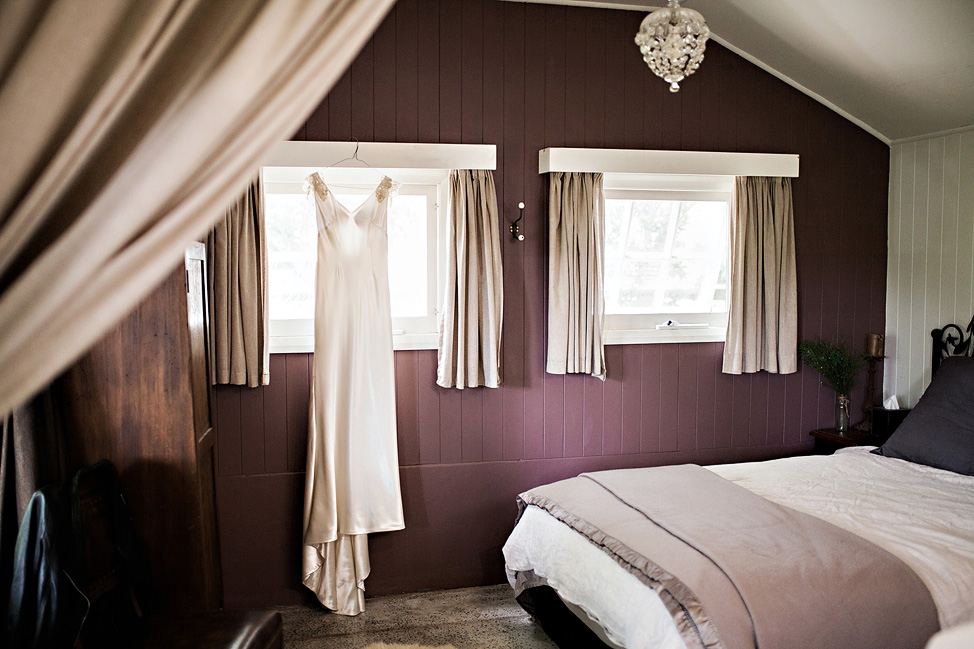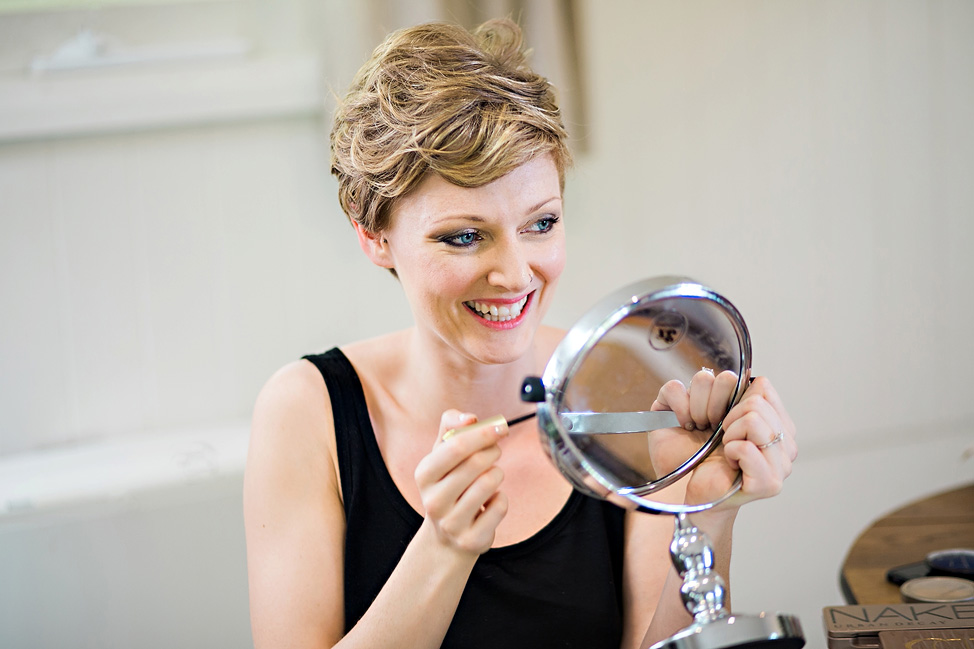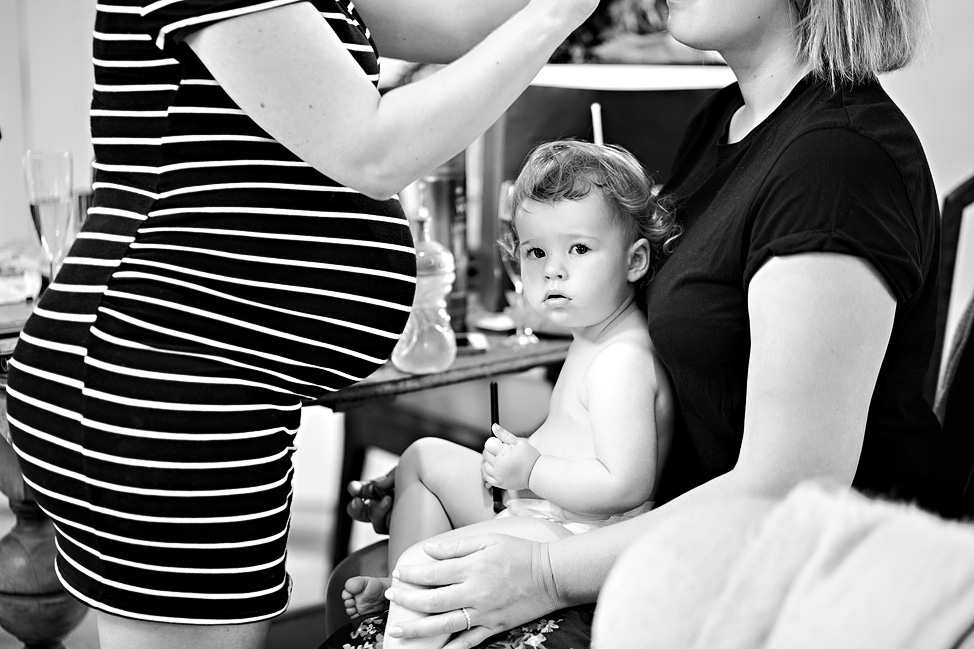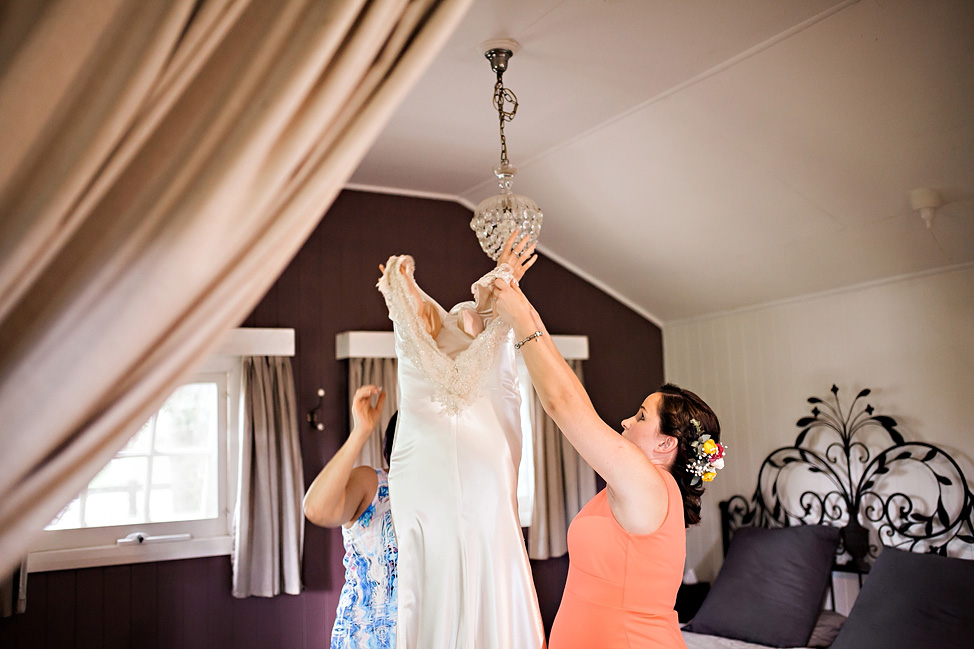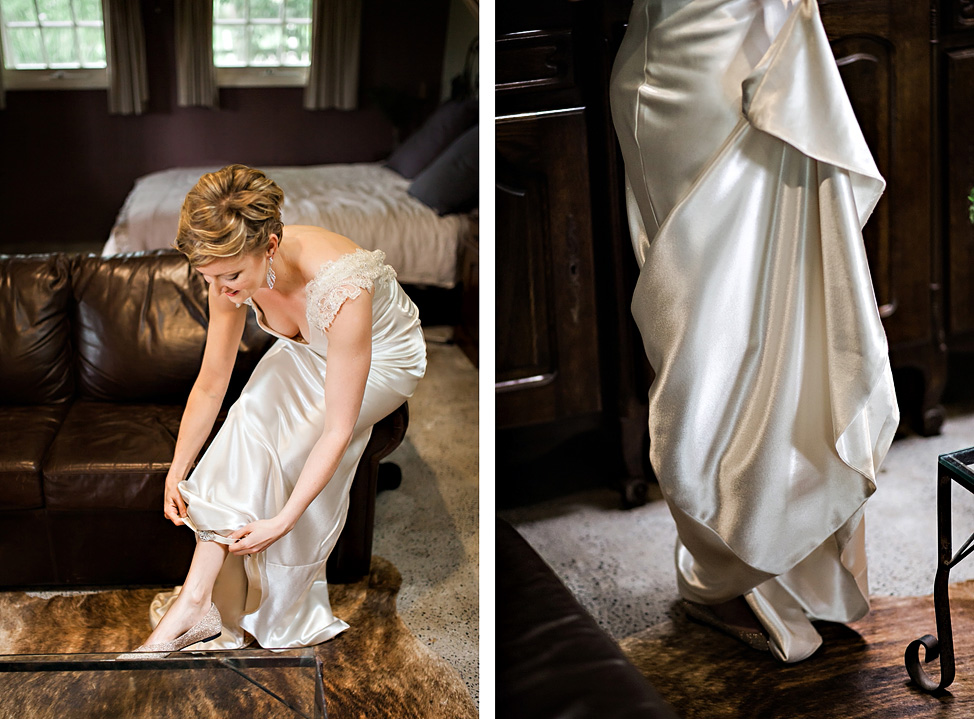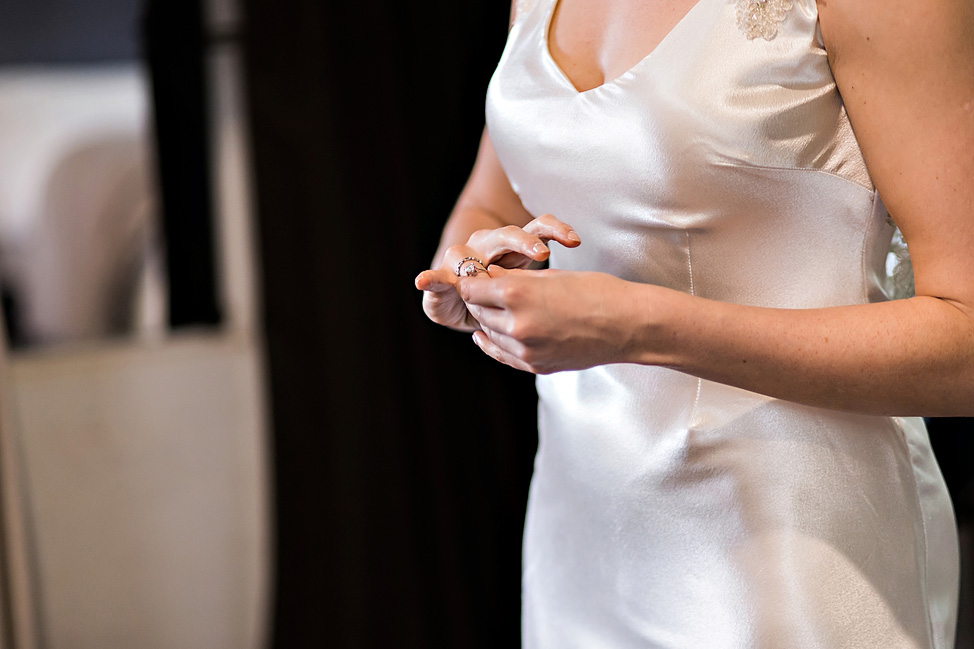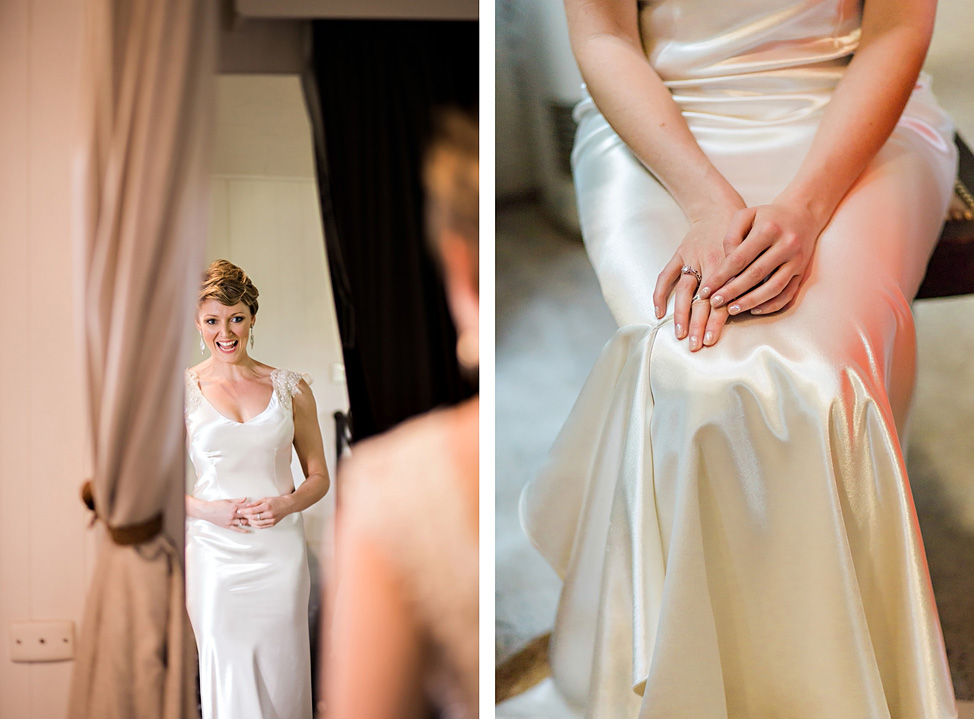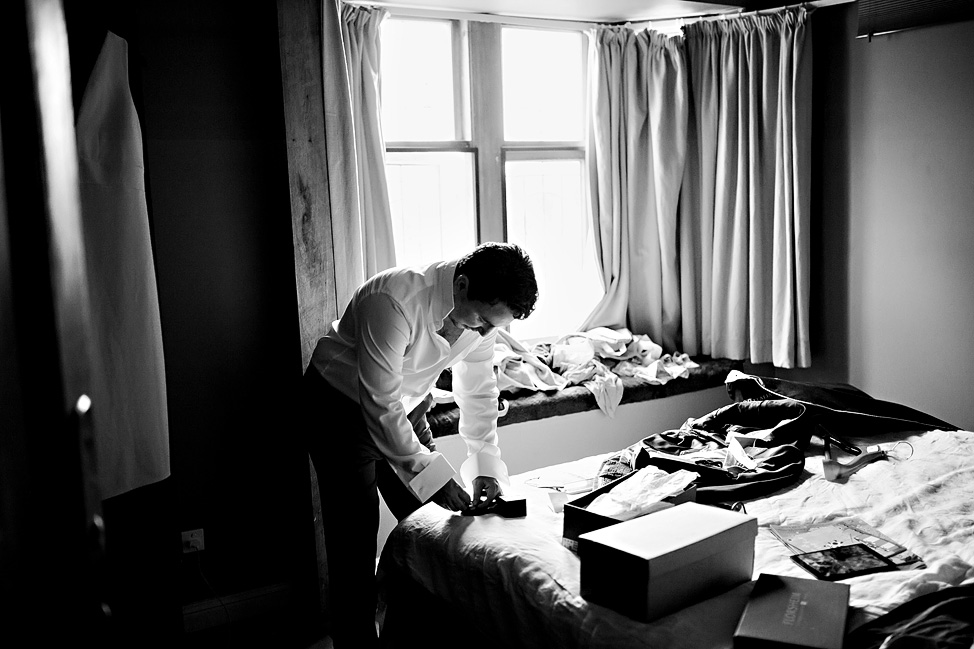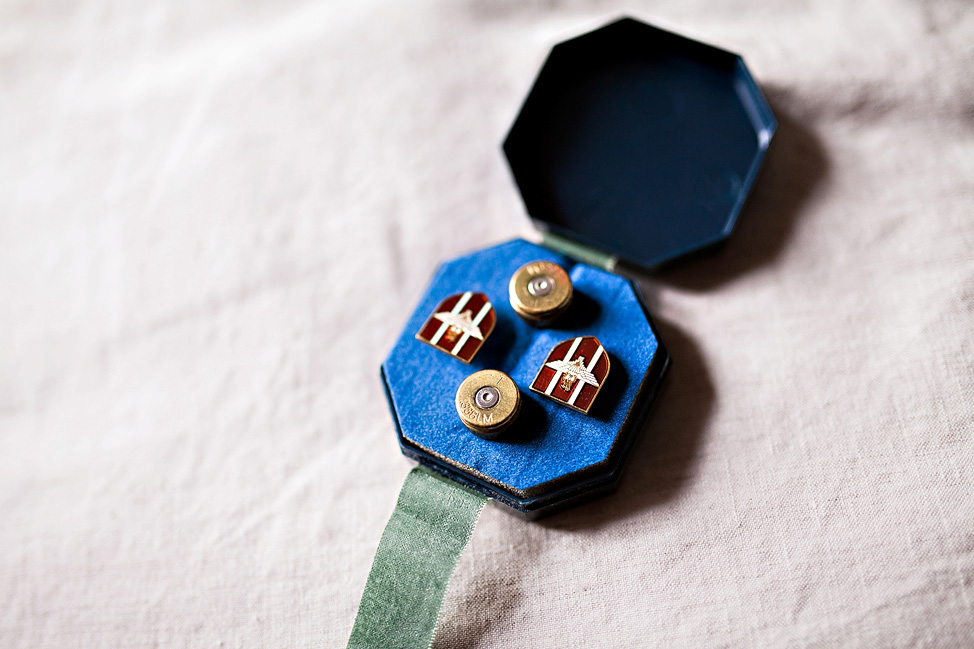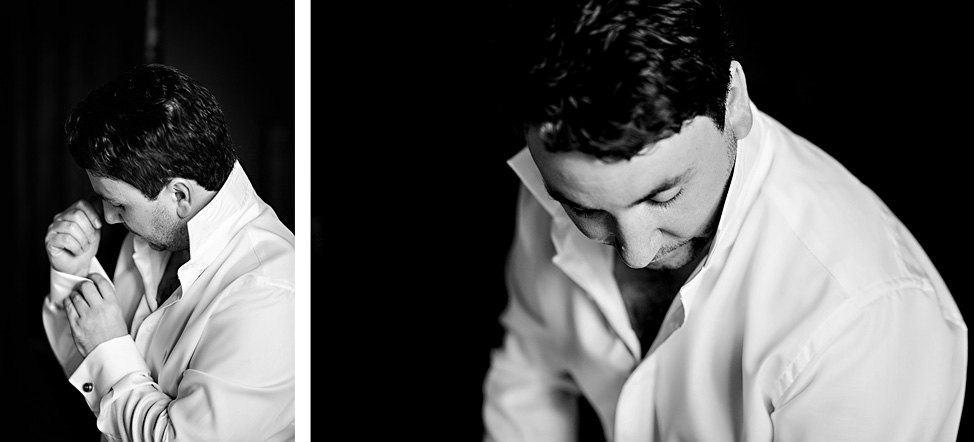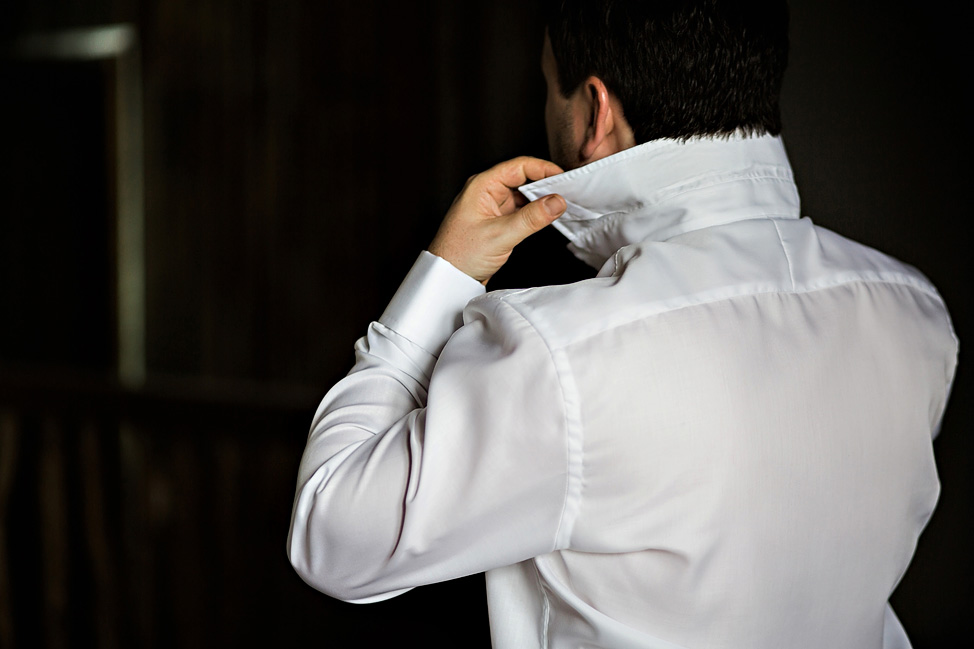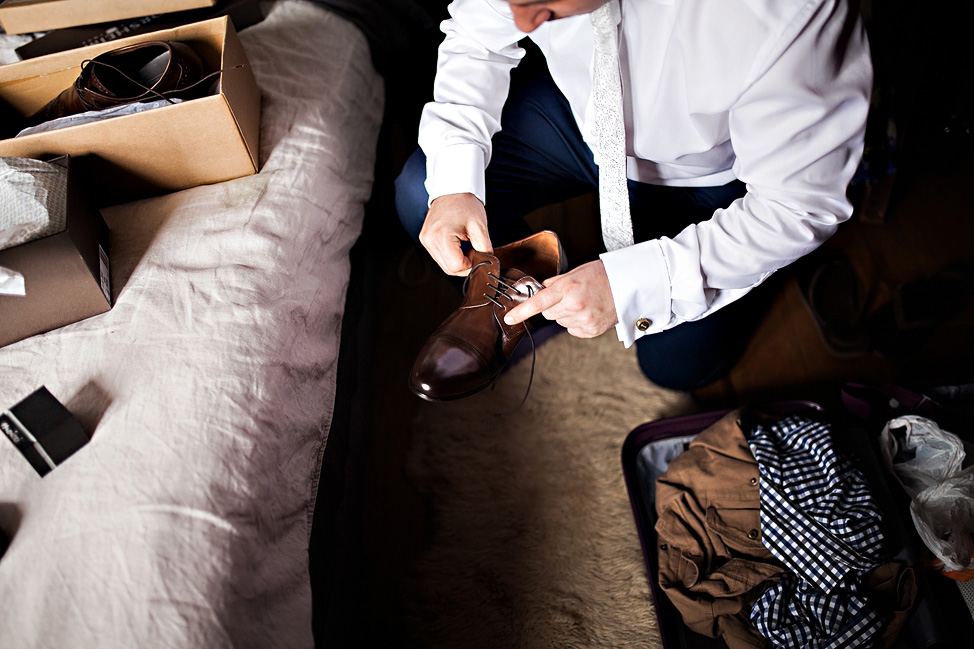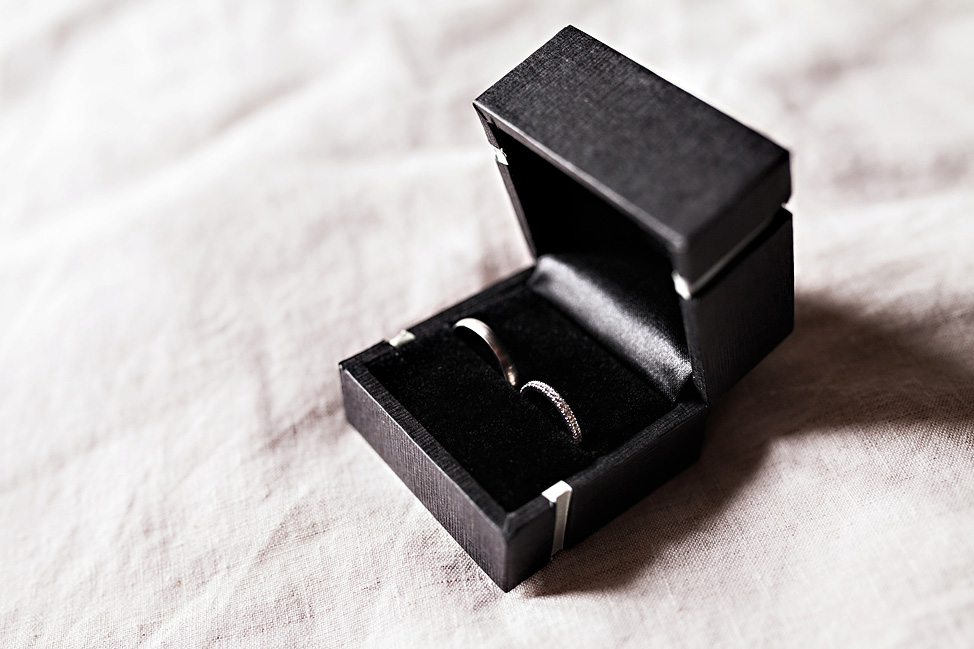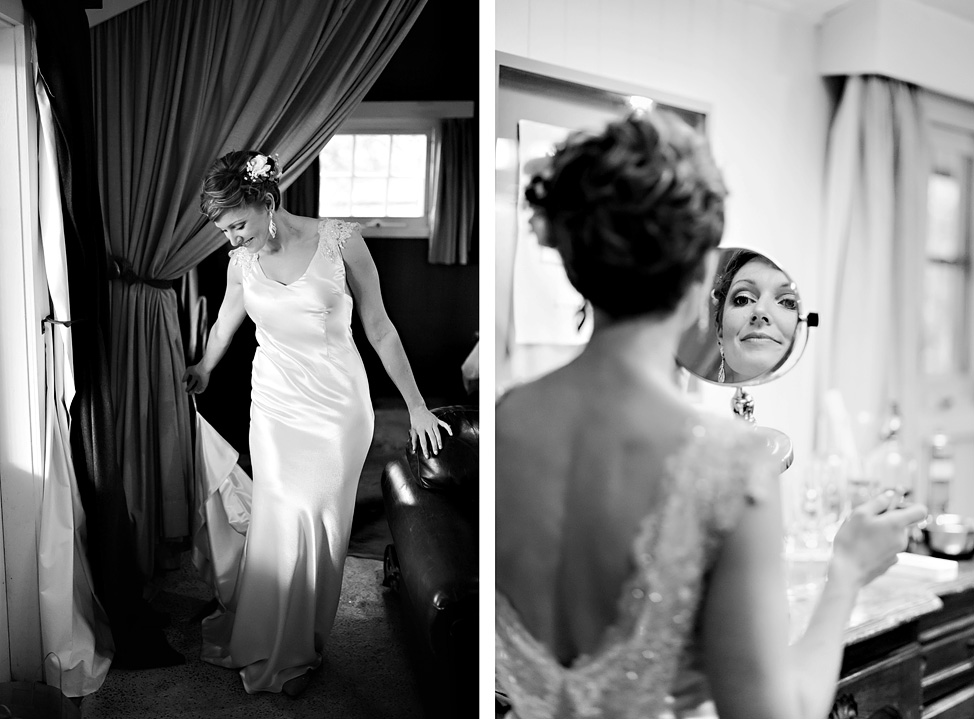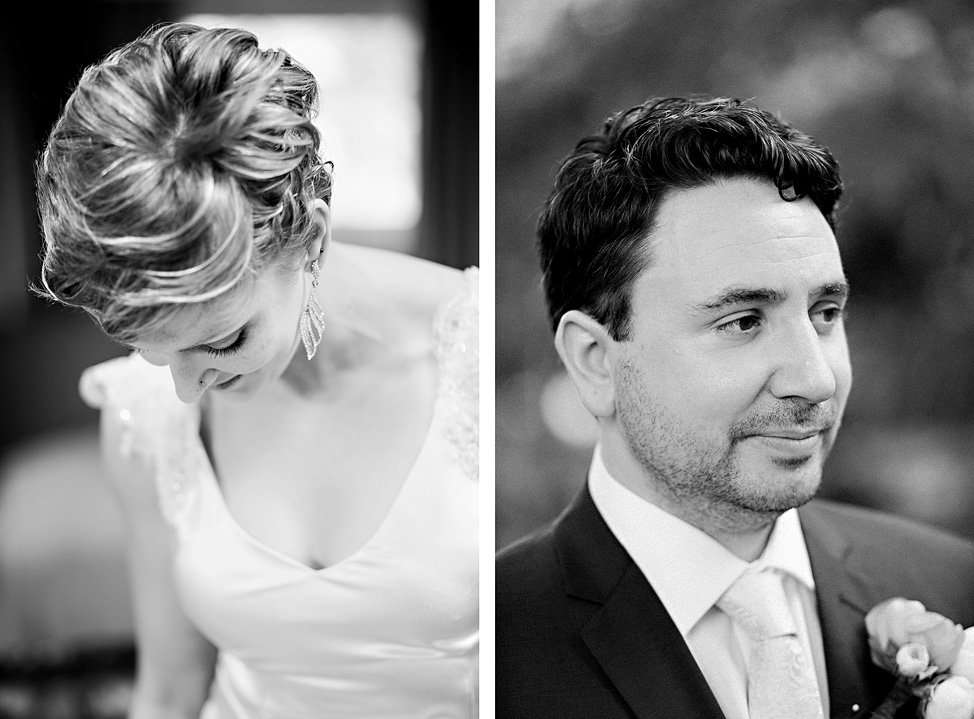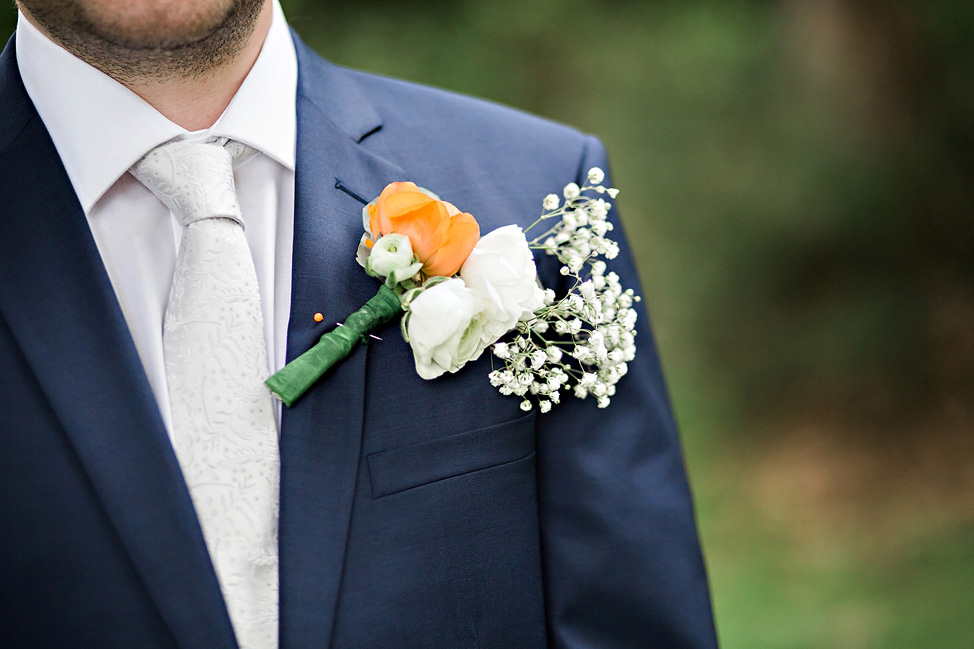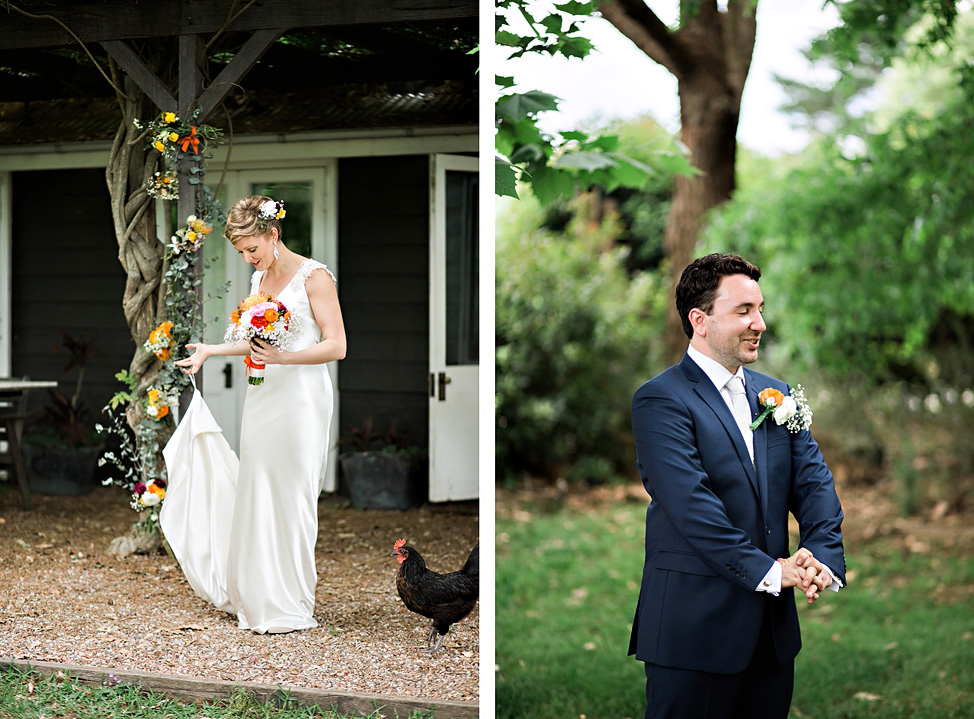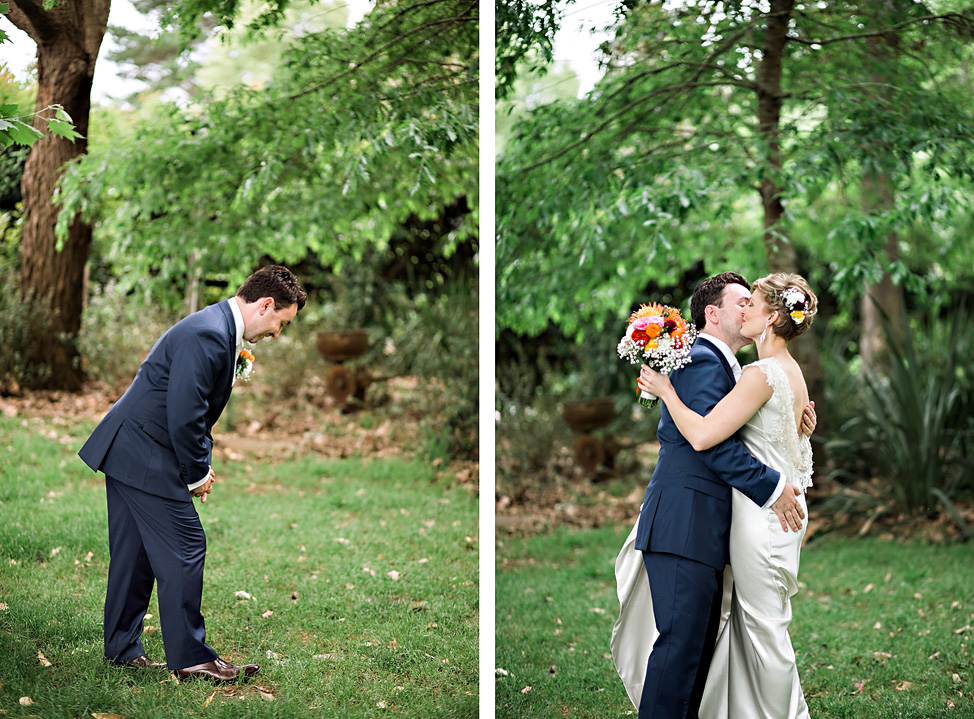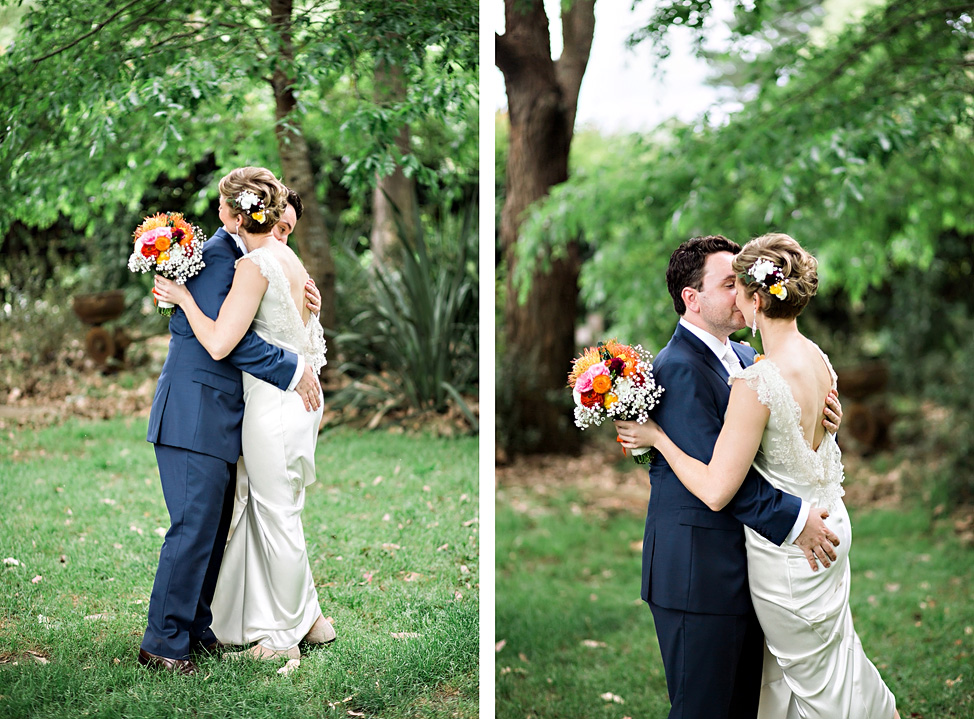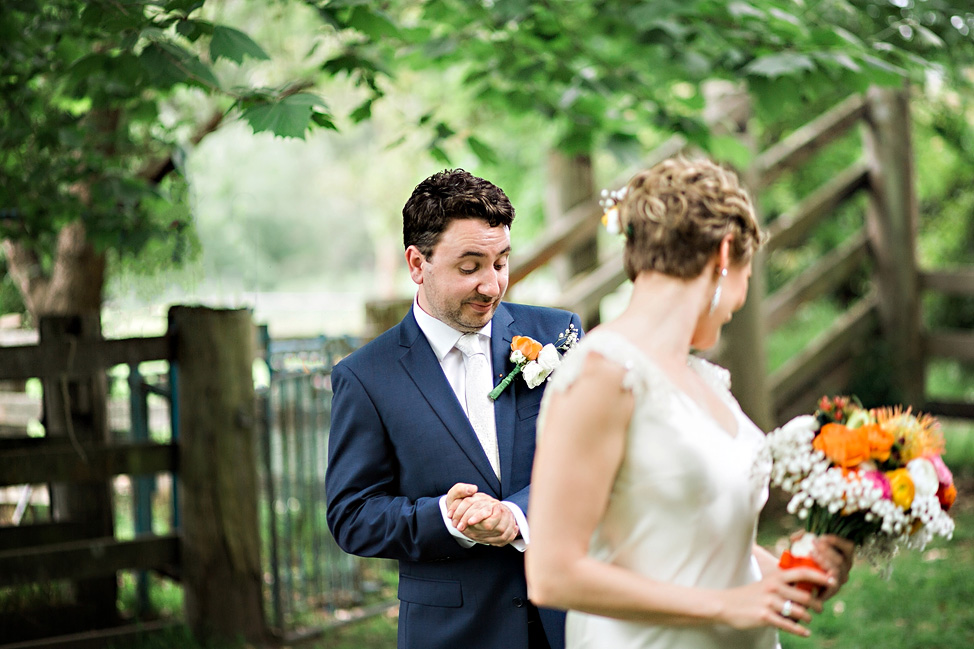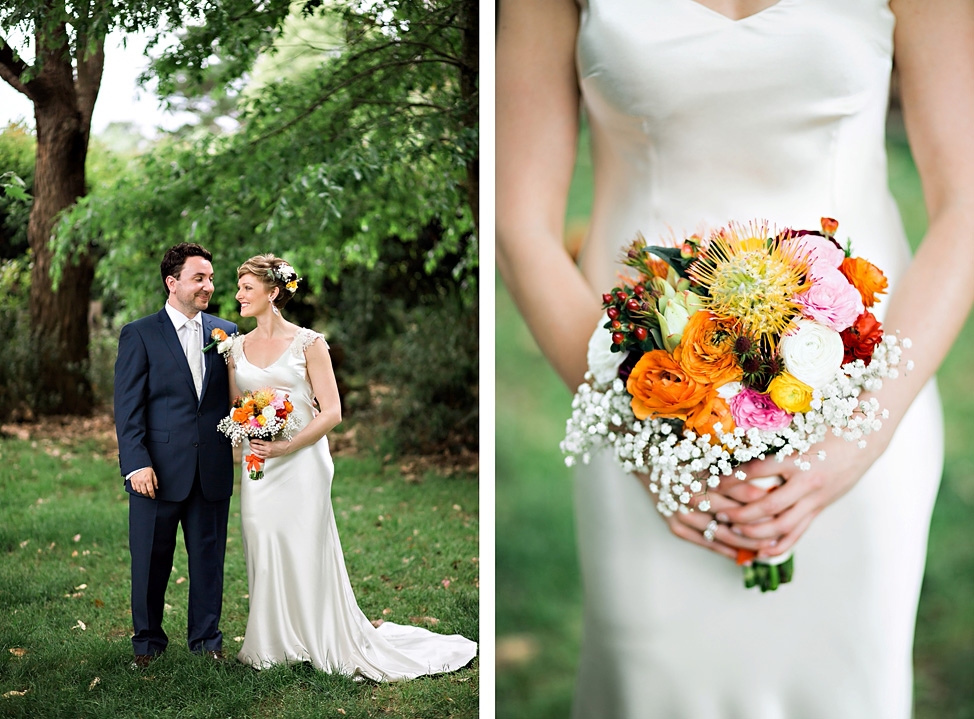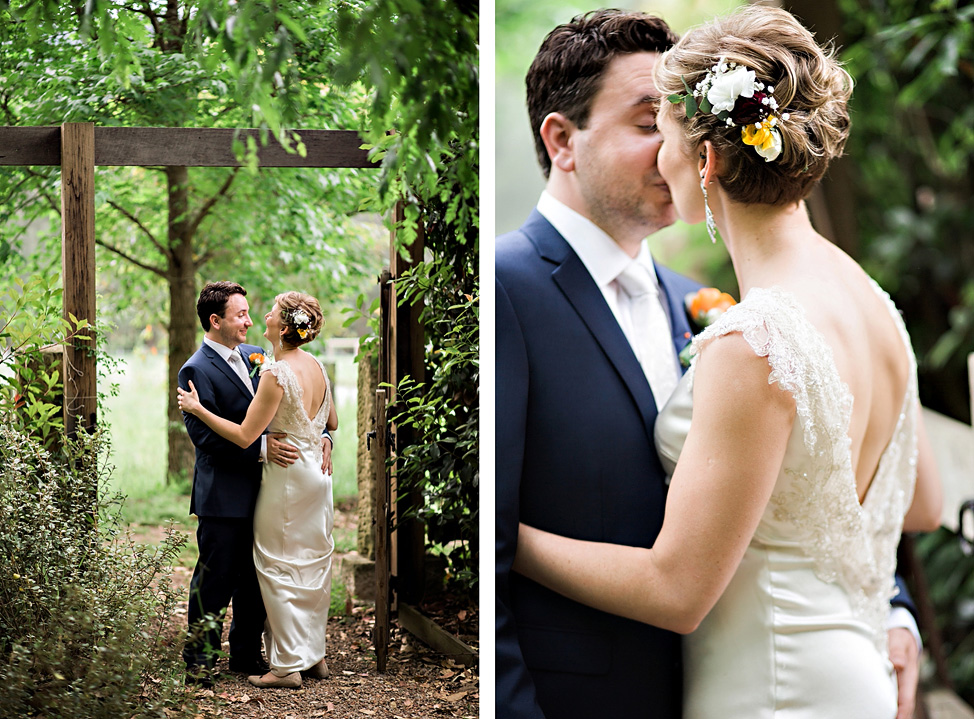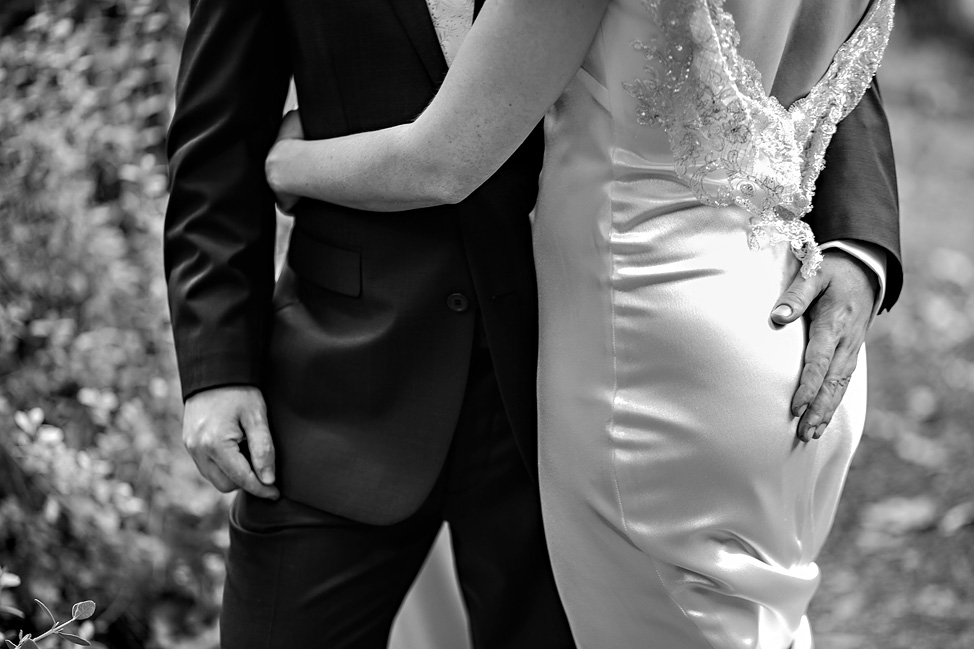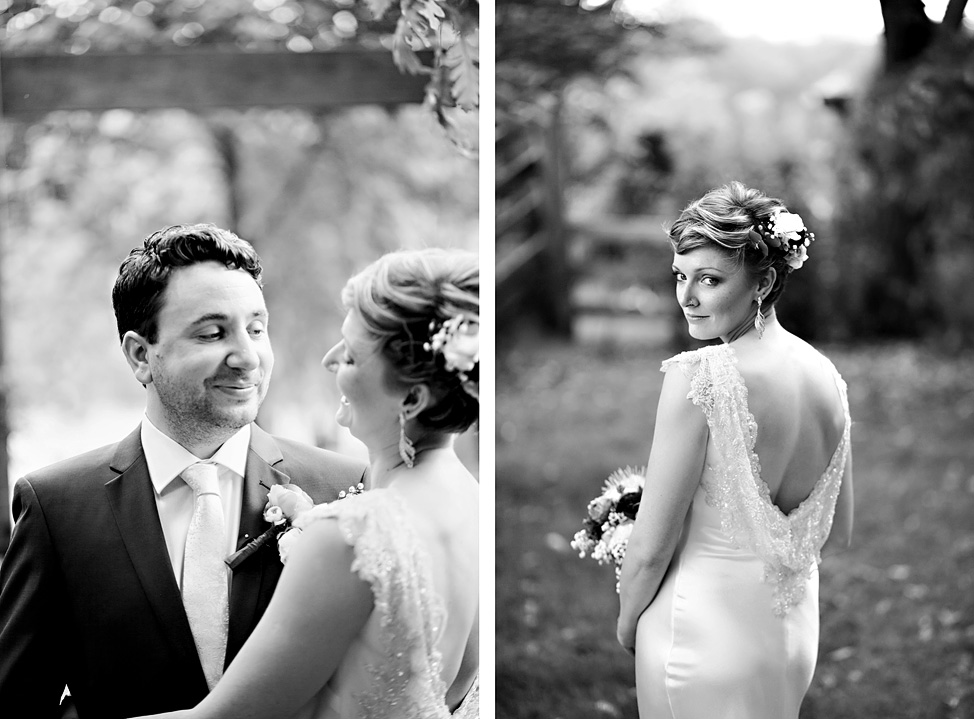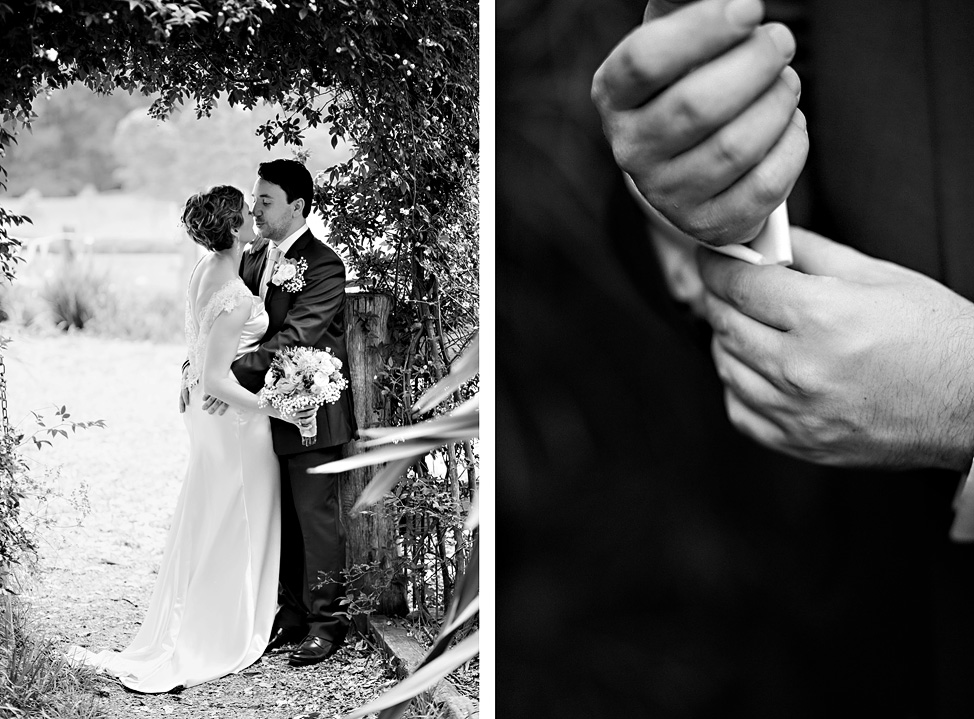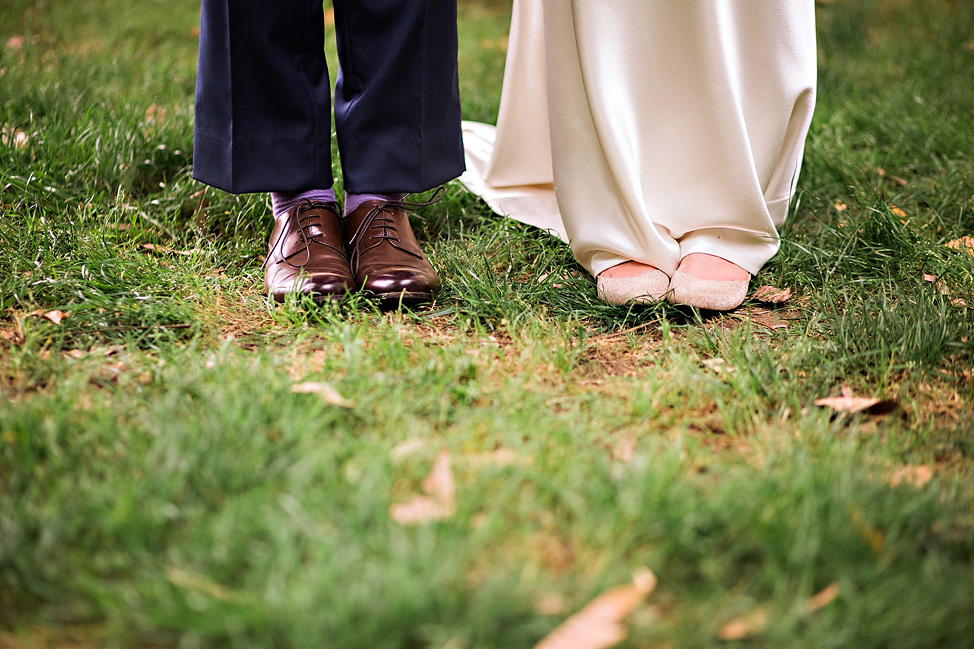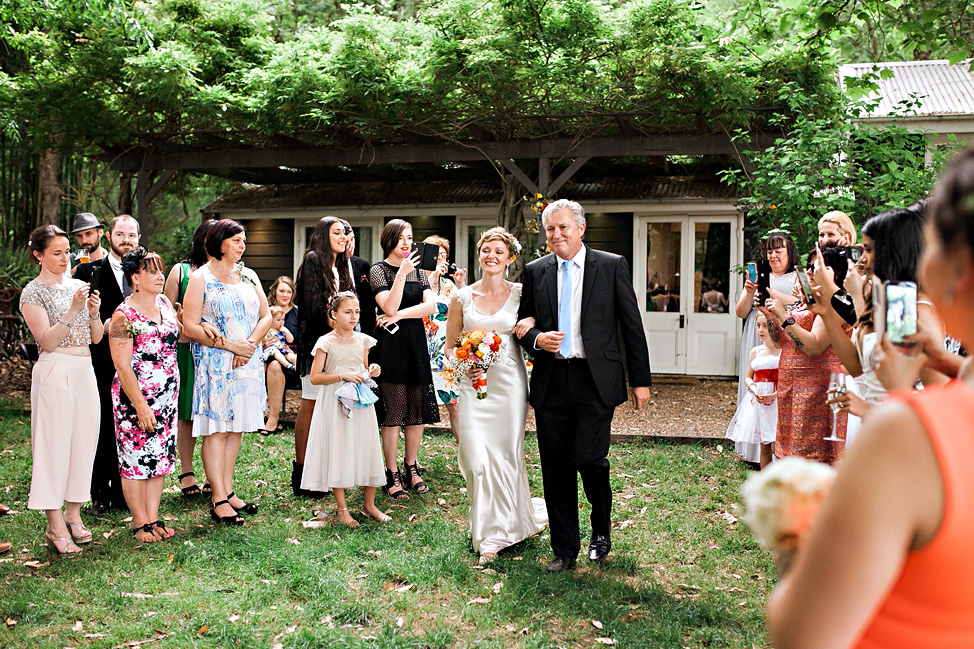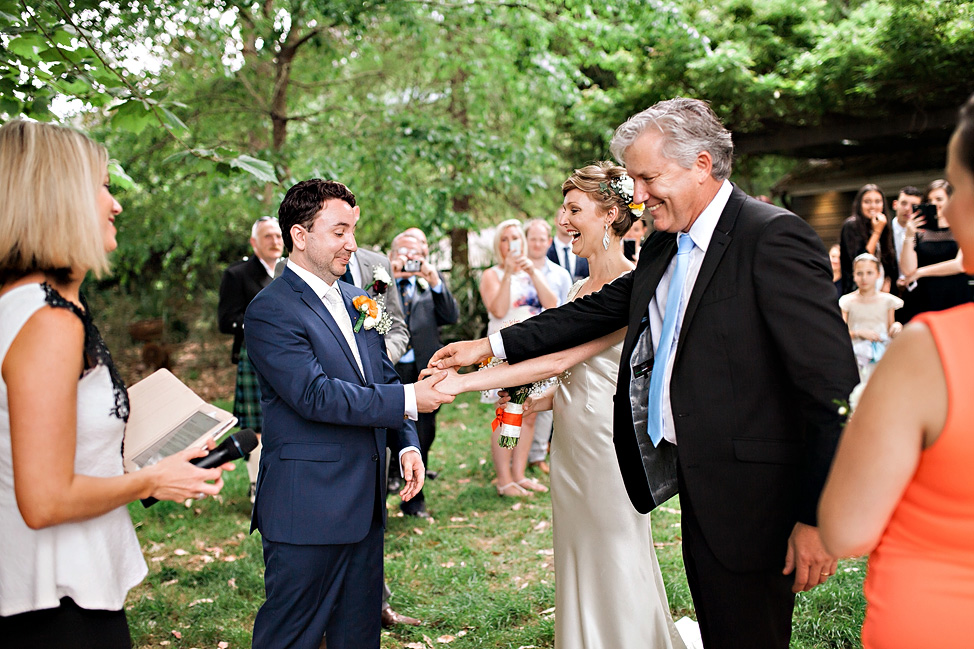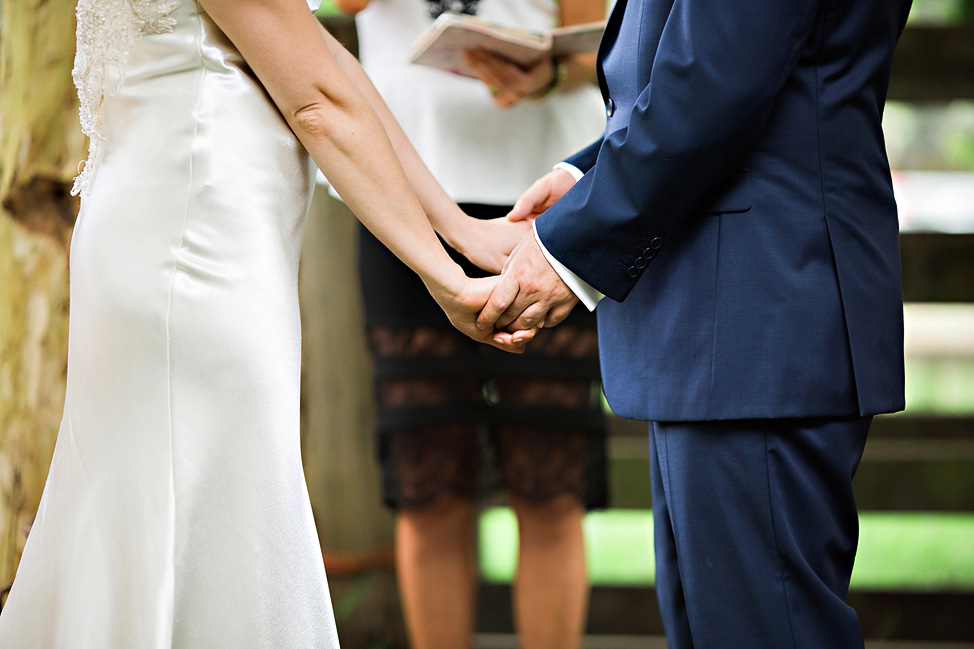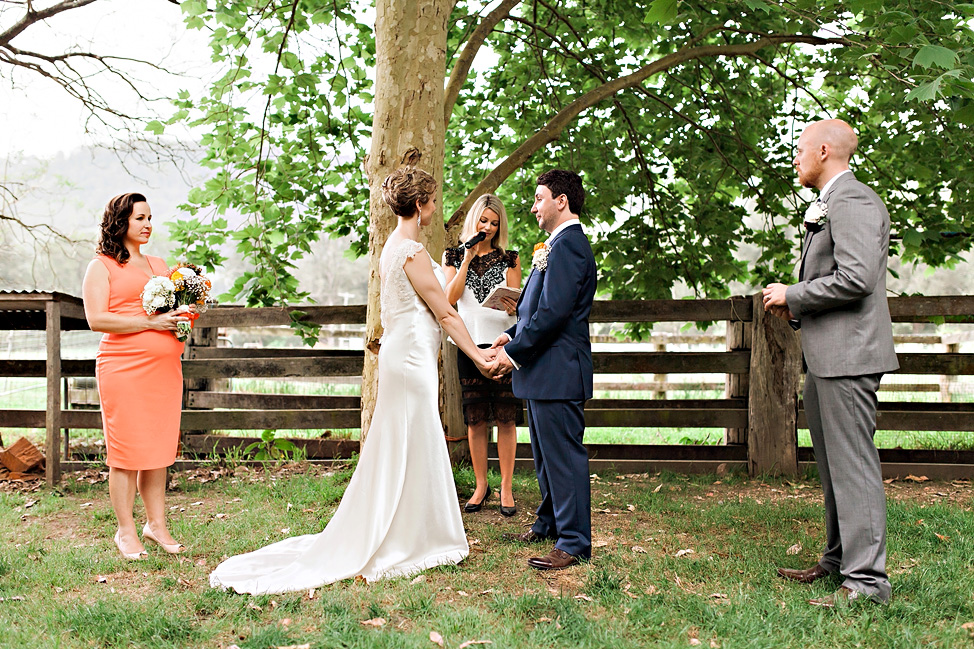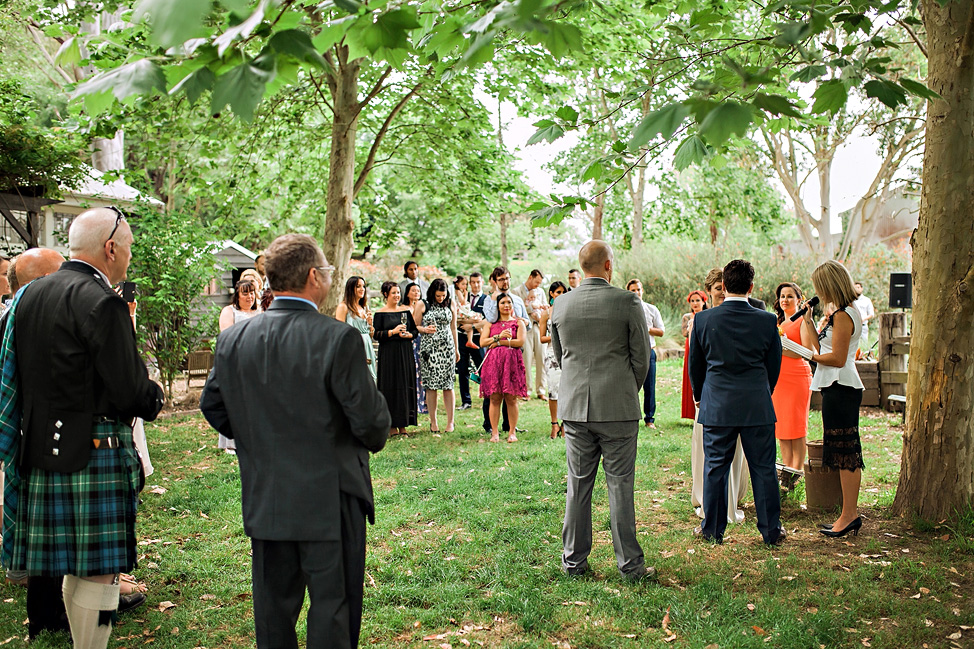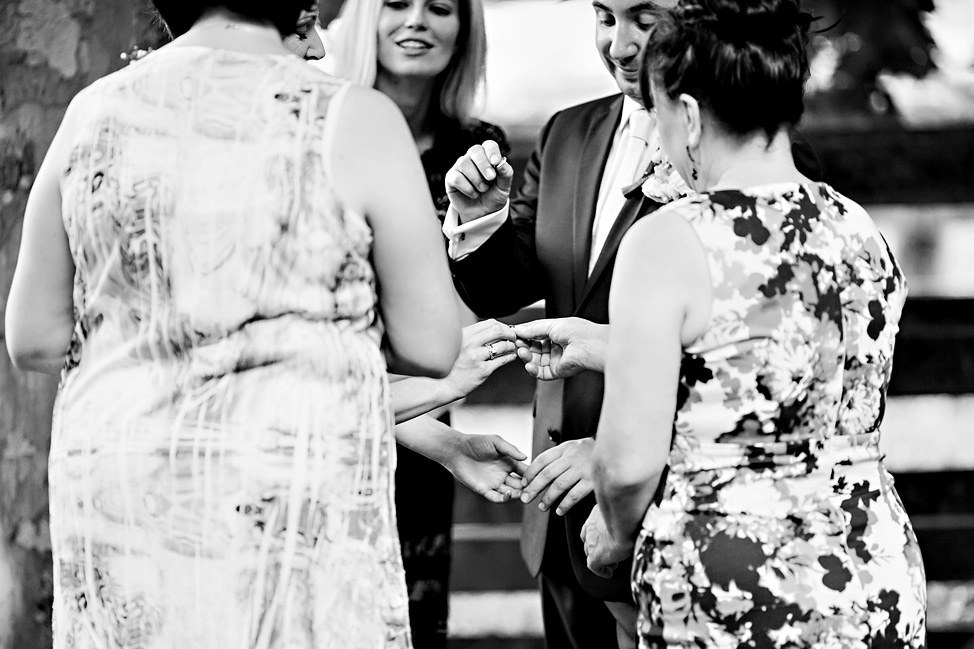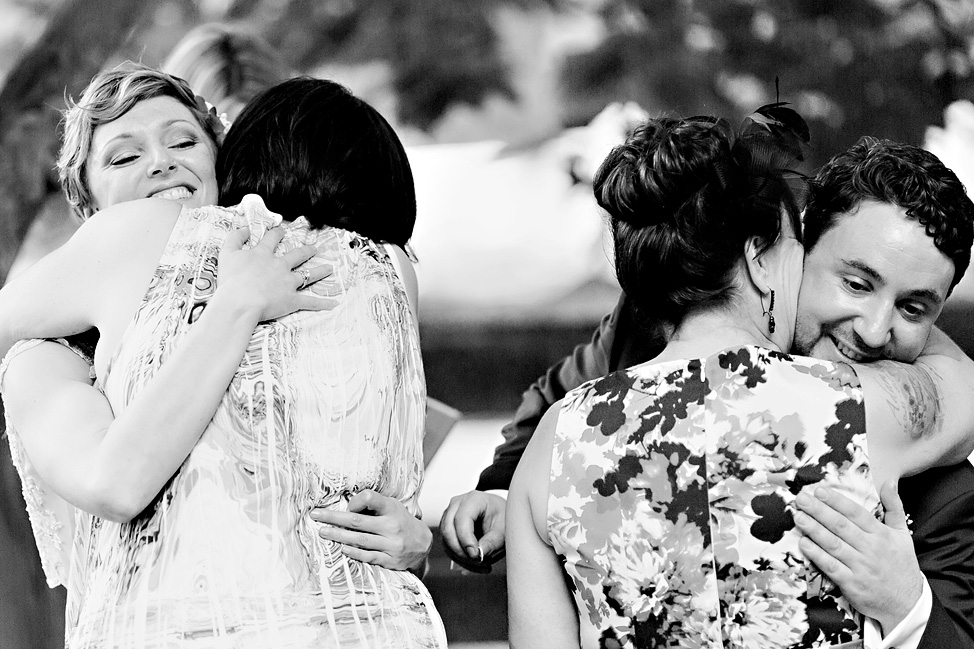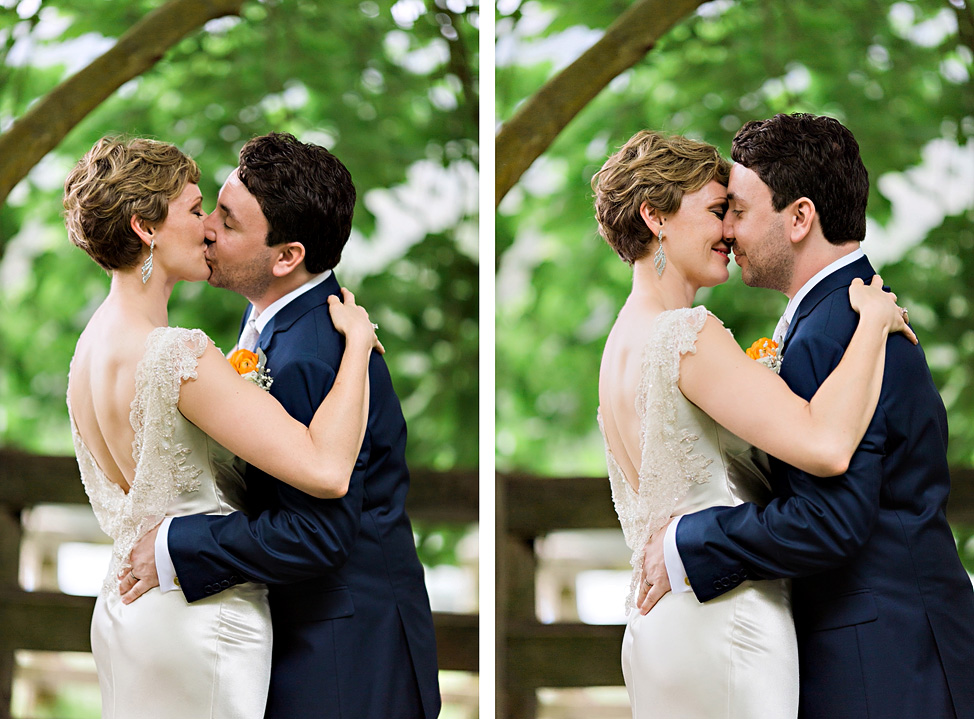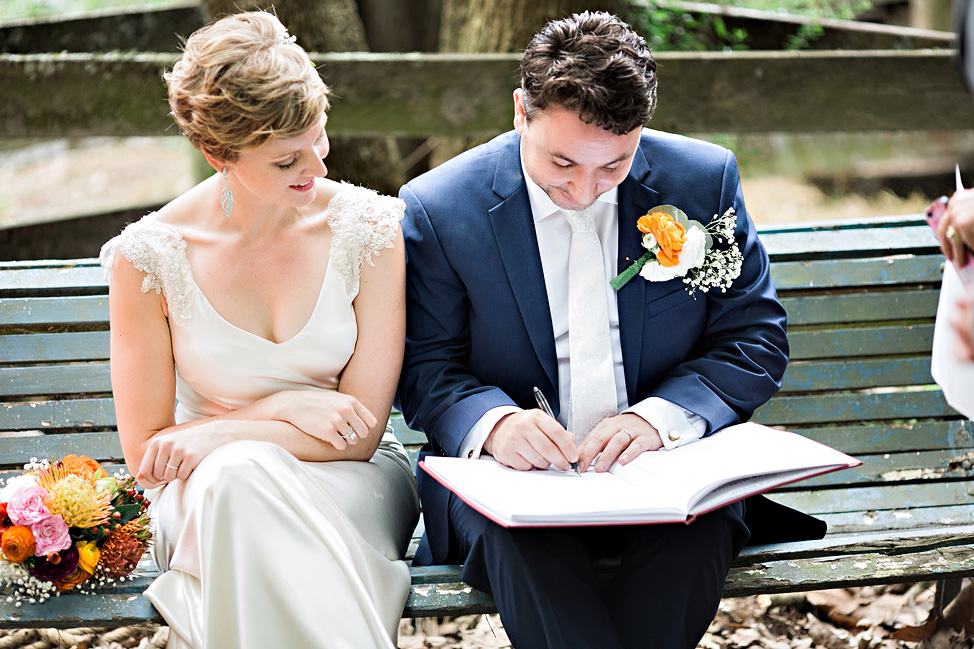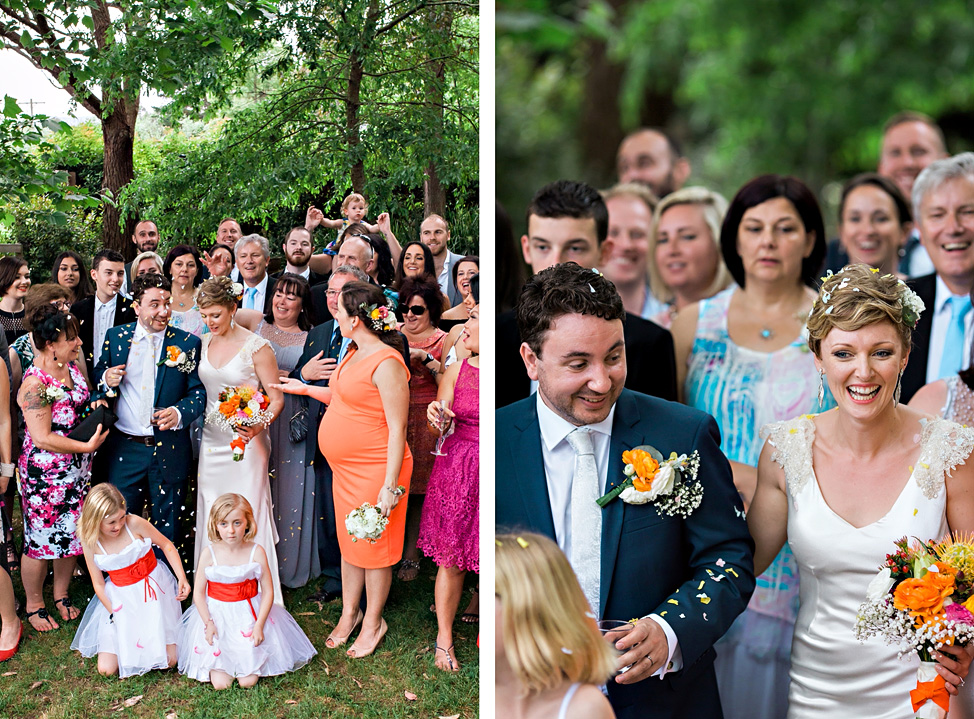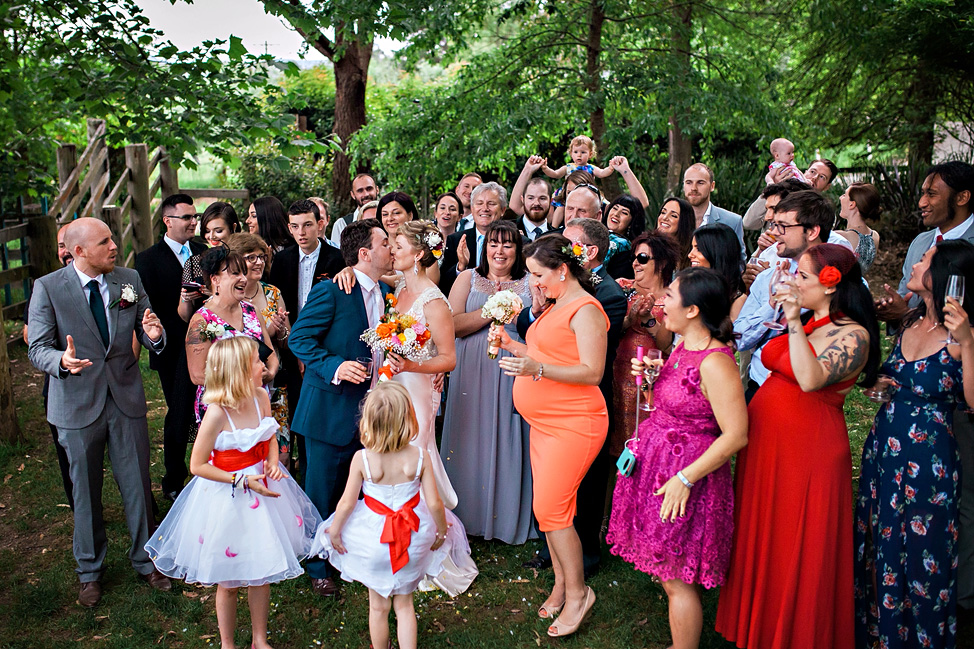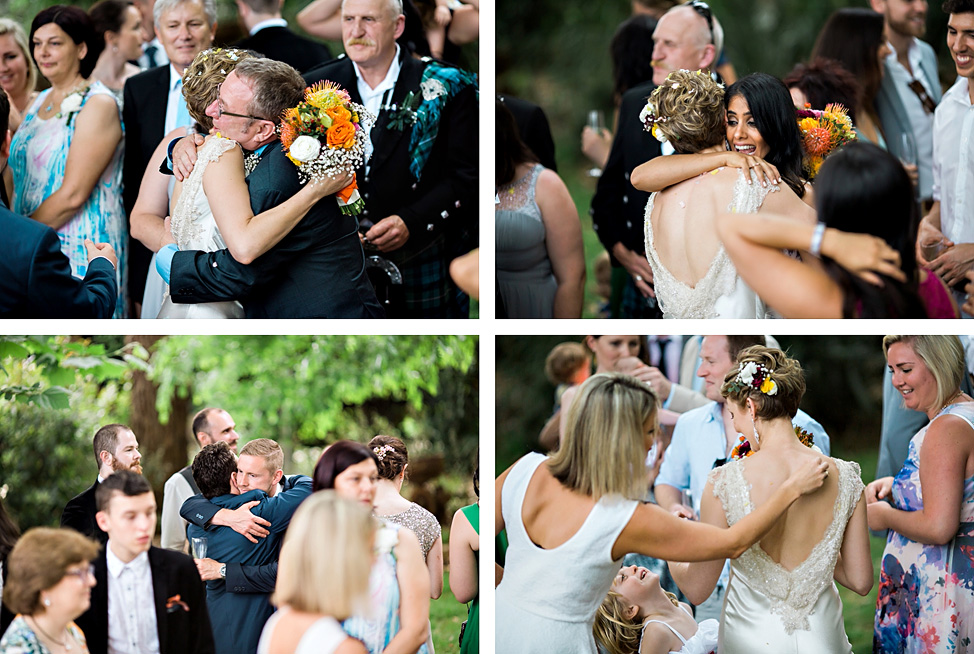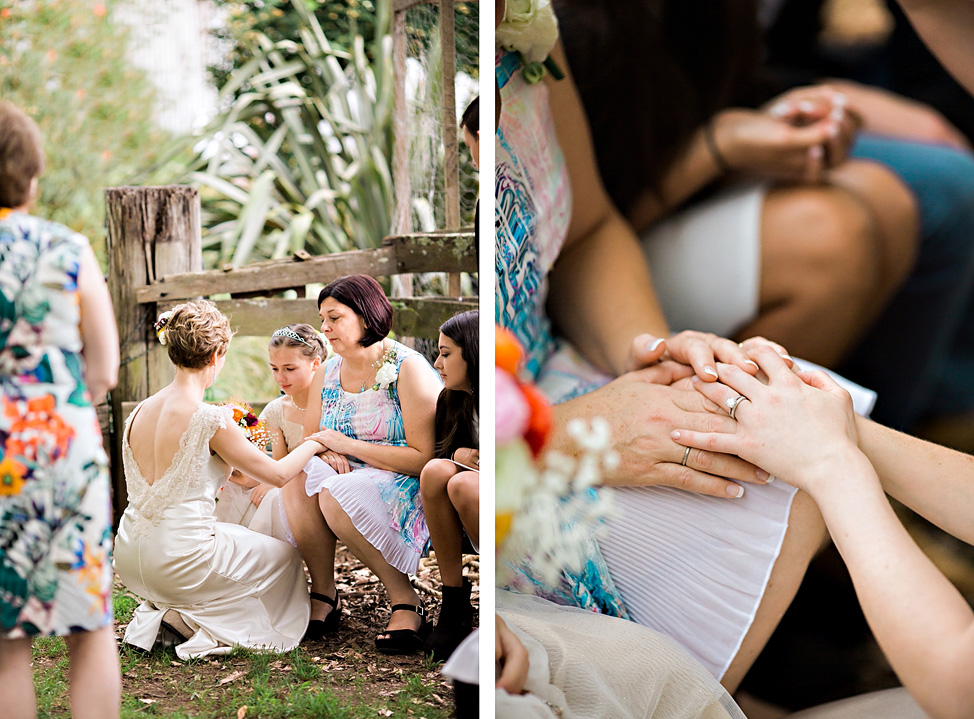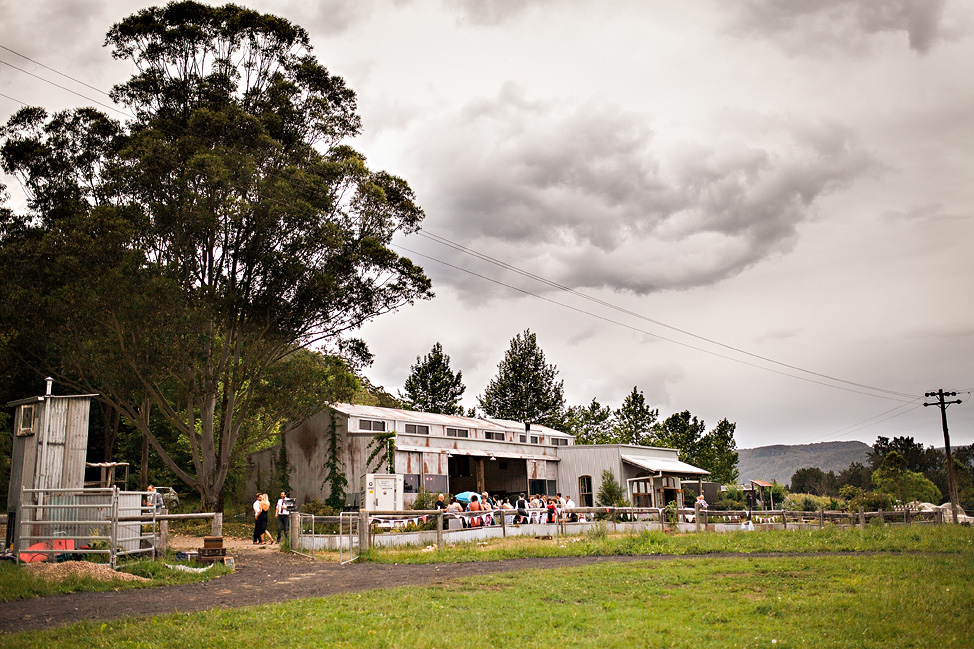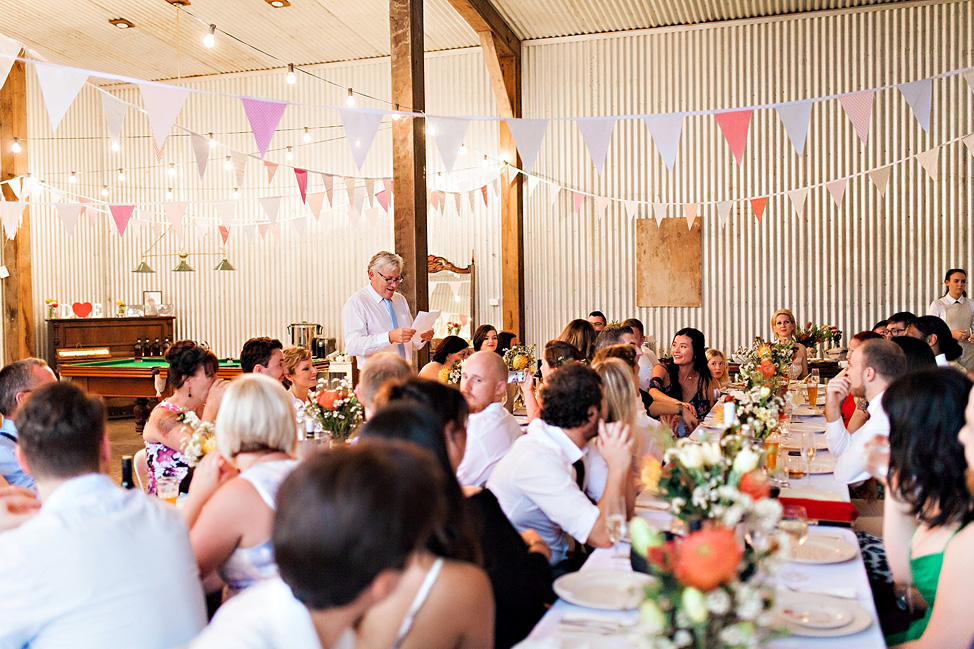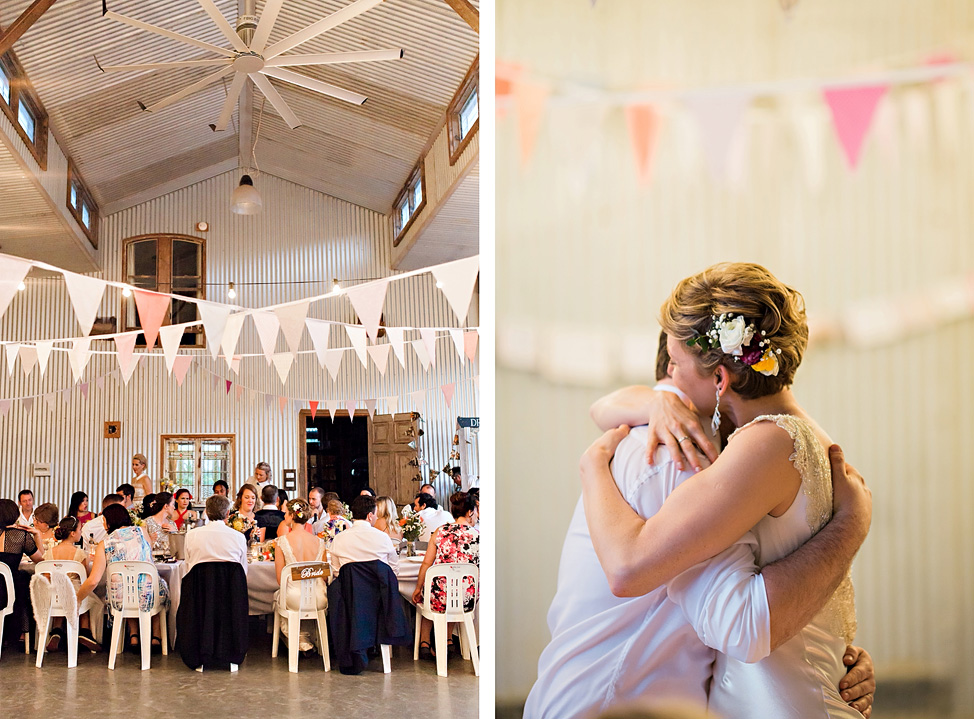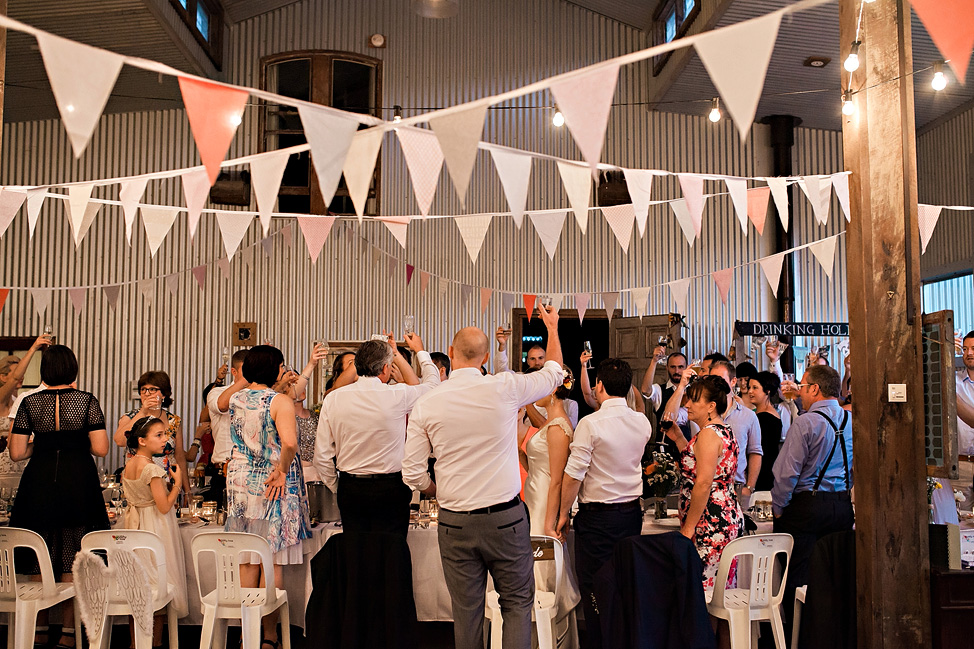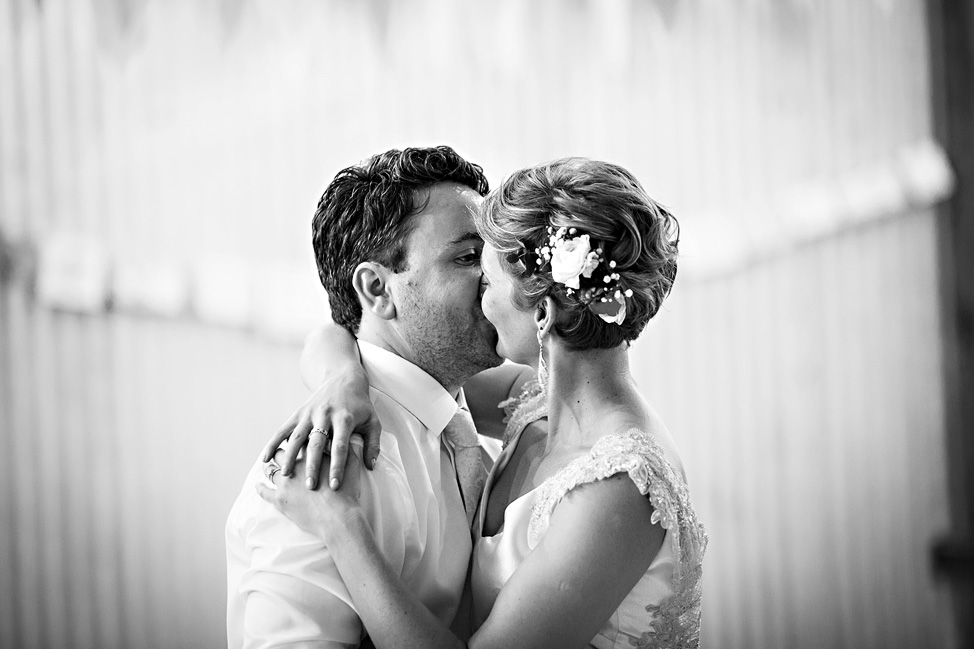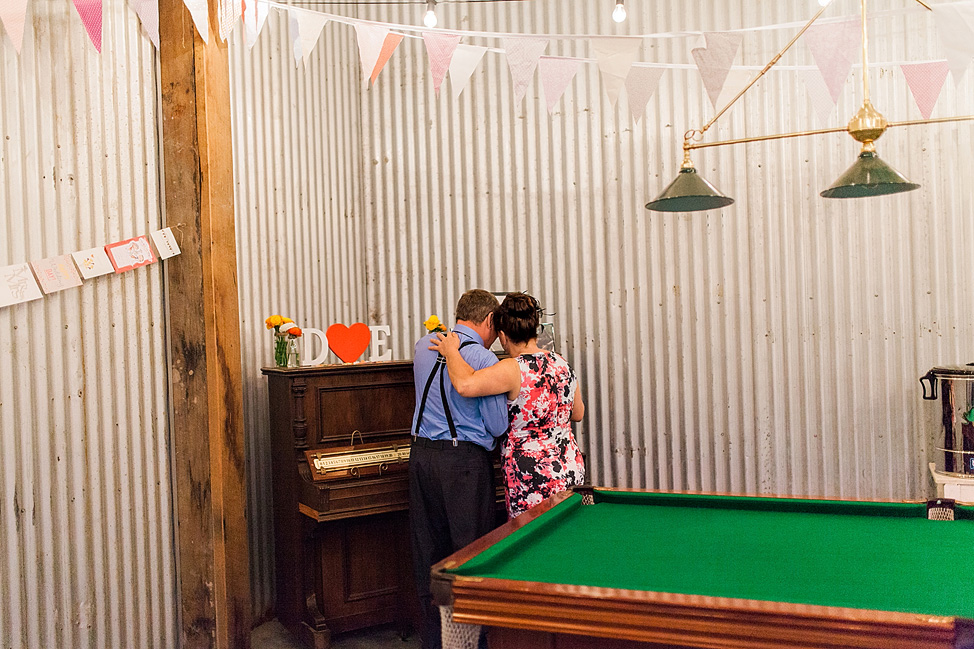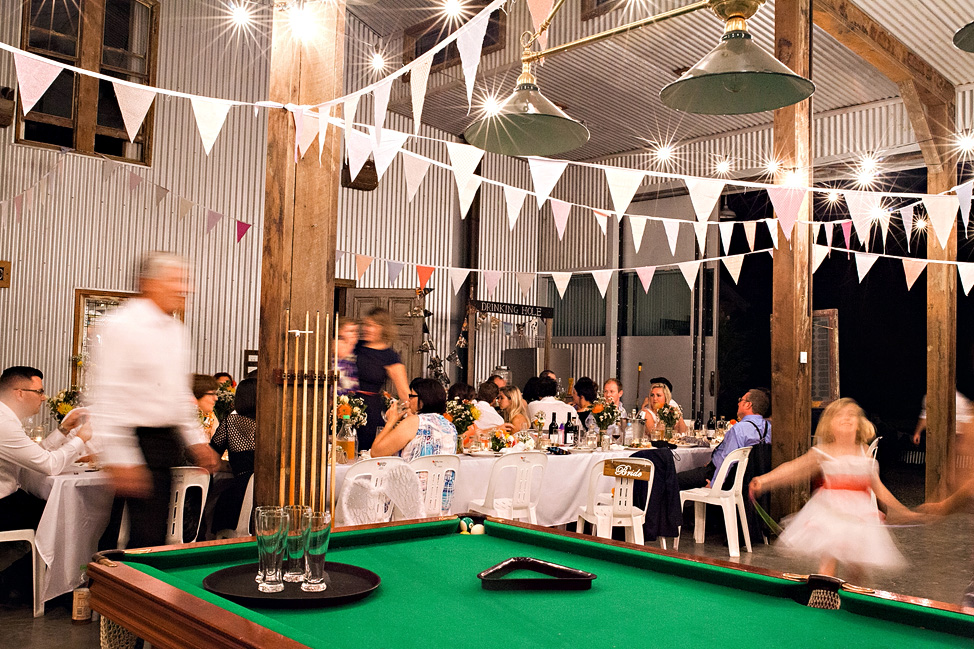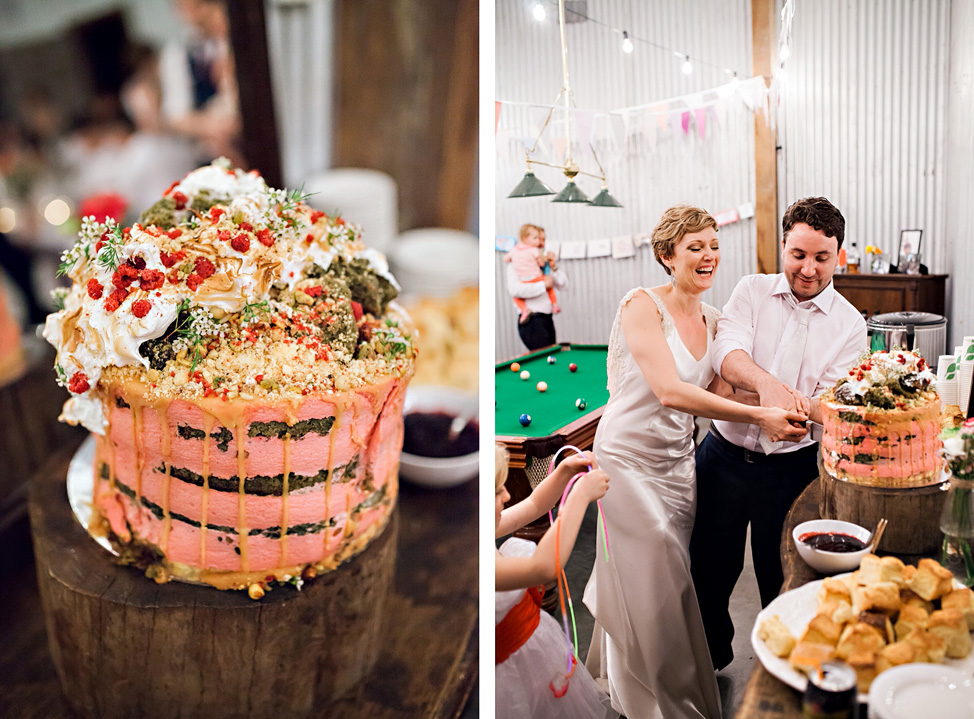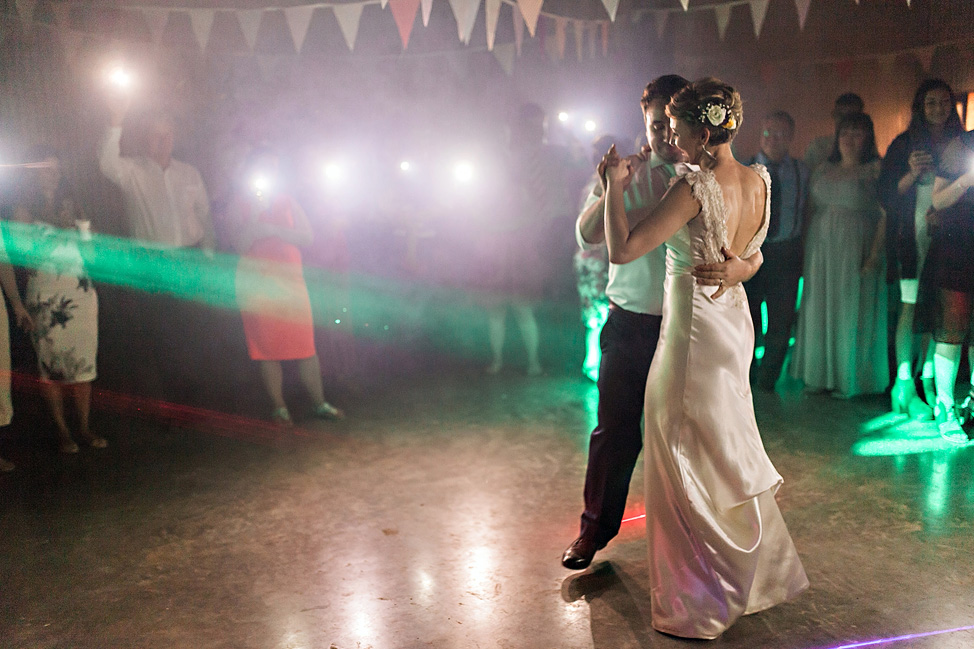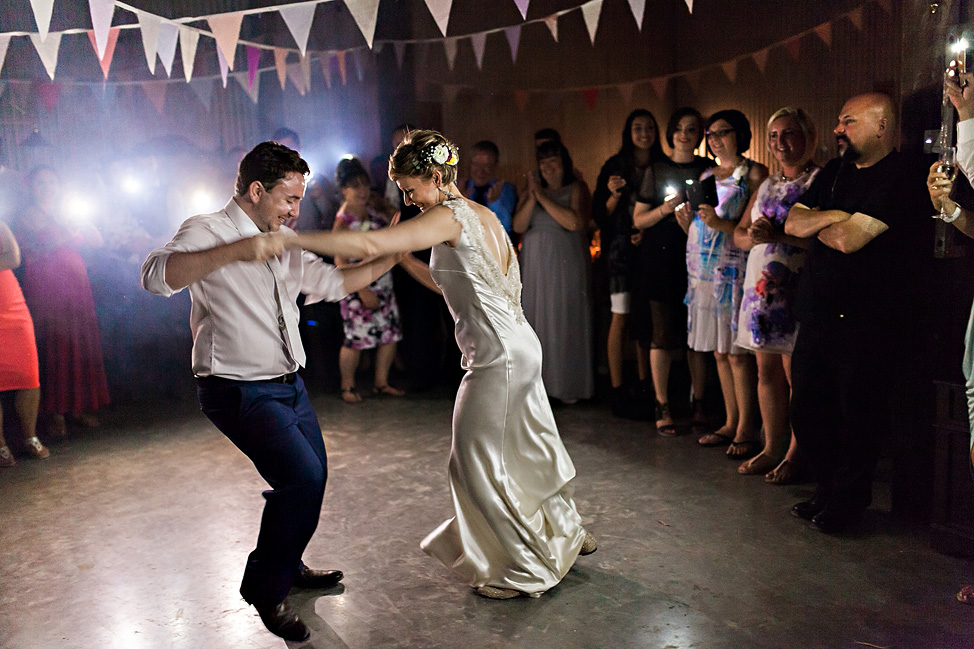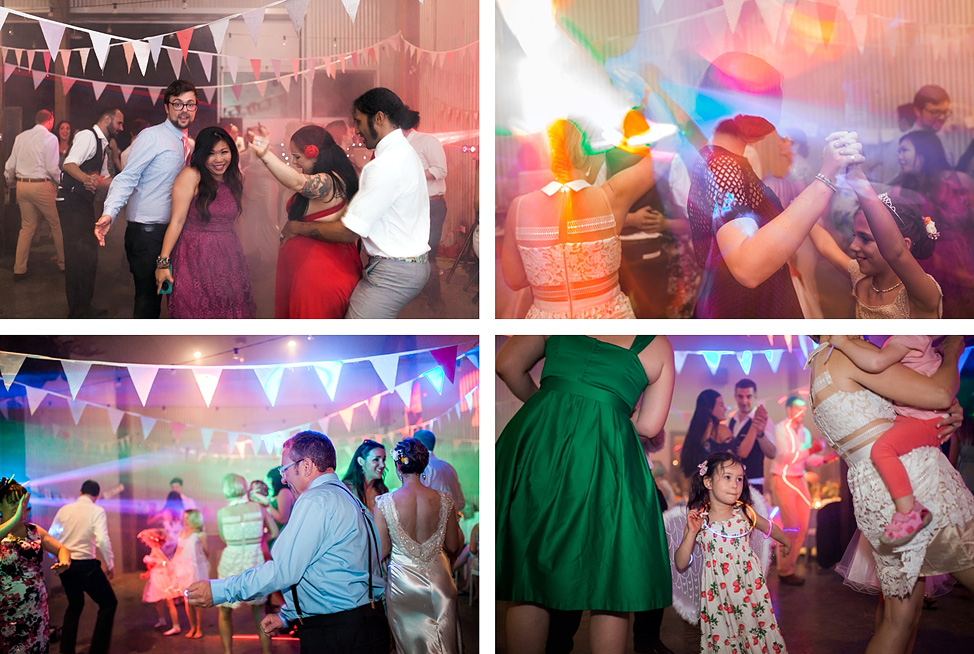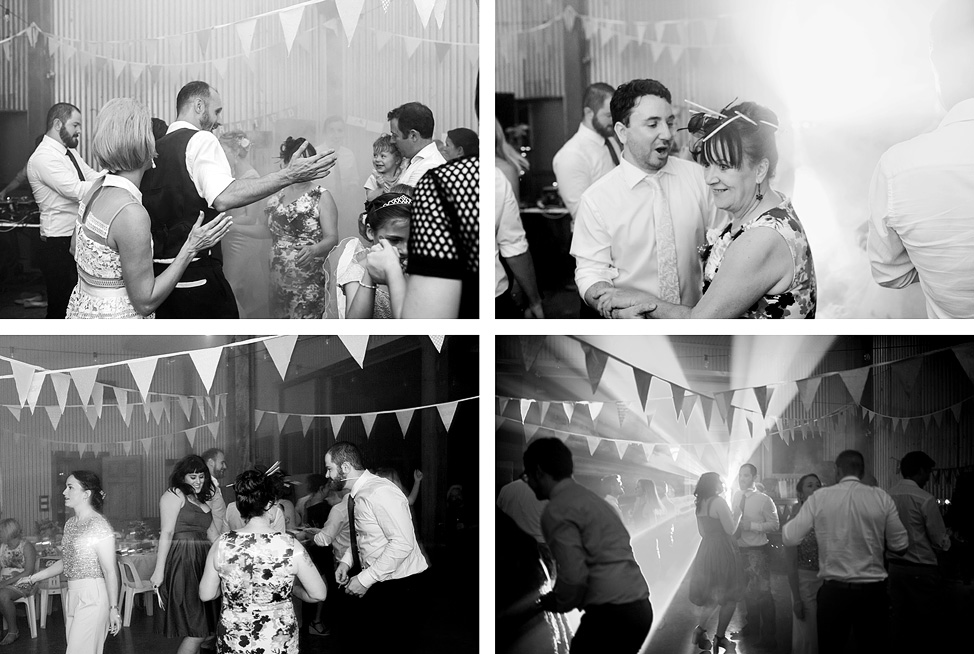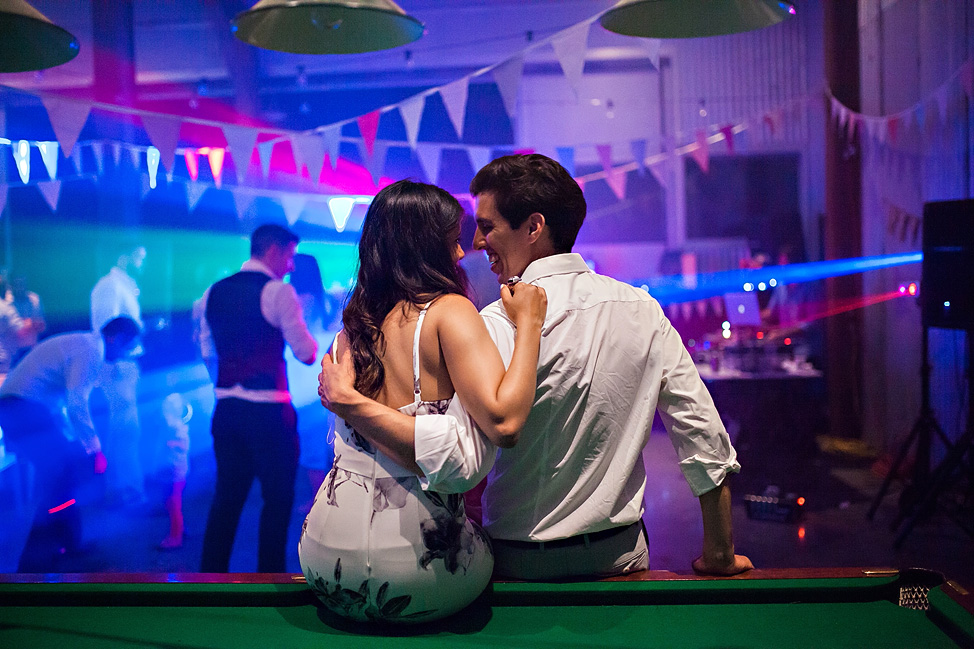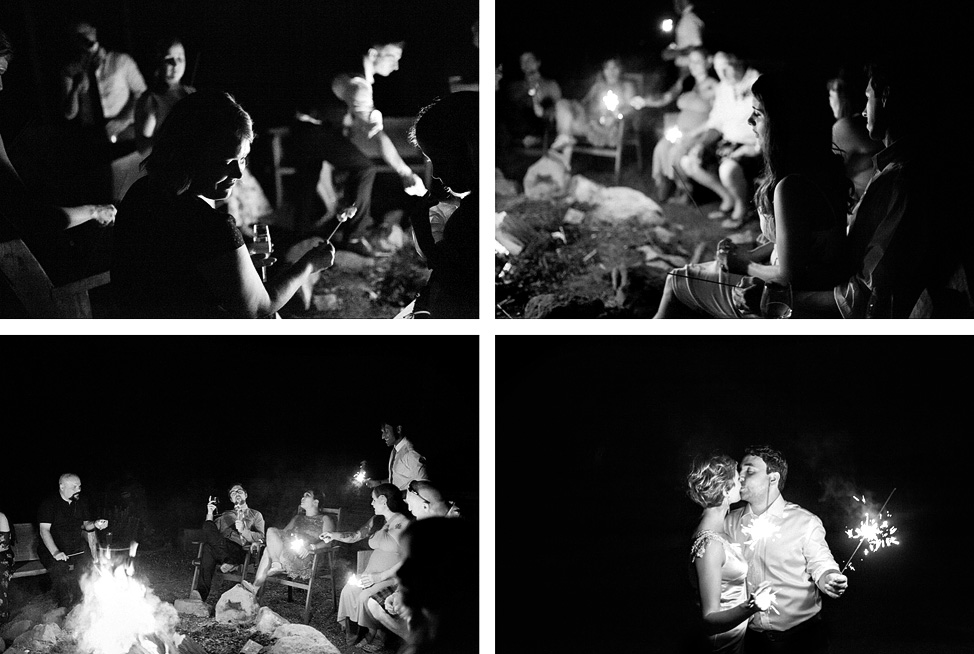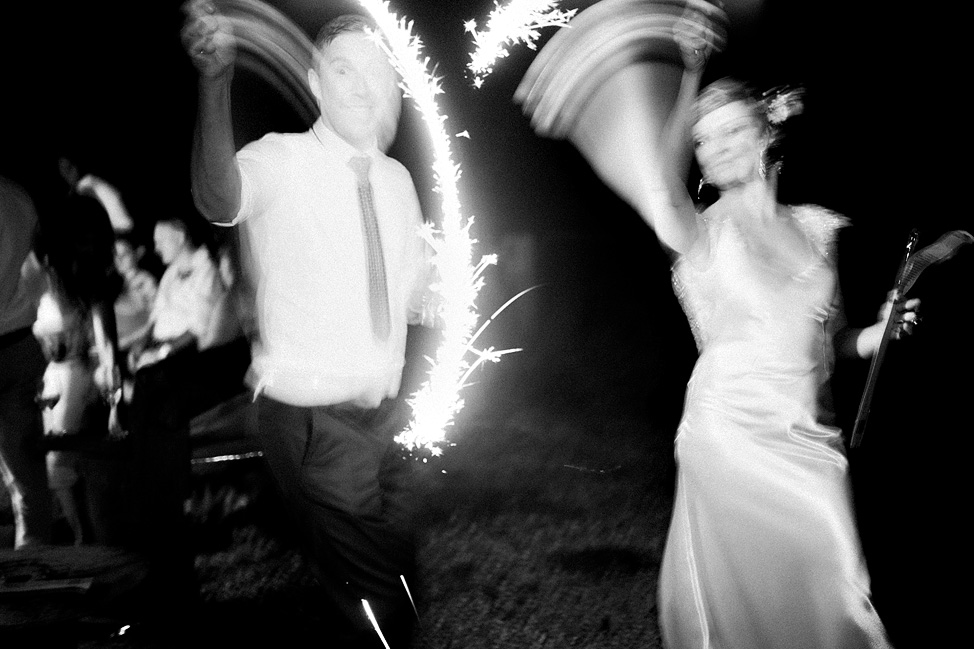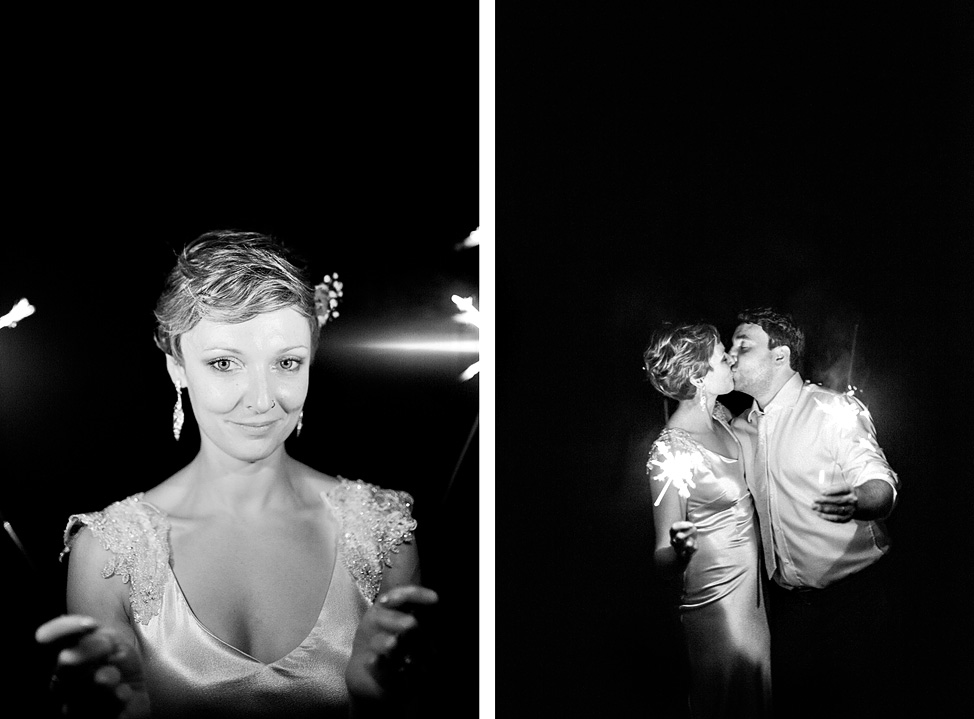 To see more relaxed, unposed weddings, check out this Blue Mountains 1920s wedding, this beach wedding, and this beautiful wedding on an alpaca farm.