Weddings come in all shapes and sizes, a fact that I love to celebrate. While I've photographed my wonderful share of big white church weddings, I specialise in smaller, offbeat weddings that sometimes walk a little on the wild side. I just love the idea that a wedding can be so many different things, and can express a couple's loves and tastes so uniquely. And sometimes these weddings take place in places that you'd never imagine!
Here are some of the interesting wedding locations I have had the privilege of shooting. It might give you something to think about when you're planning your big day!
Looking for a photographer who understands that your wedding is an utterly unique moment in time, and celebrates it with beautiful unposed and candid portraiture? Look at my wedding gallery and my collection of blogged weddings, and consider a documentary approach with Prue Vickery Photography.
A science museum wedding
Tim and Belinda's had their fantastic ceremony at the Powerhouse Museum in Sydney. A short ceremony in the Powerhouse boardroom, followed by an hour-long frolic around the science museum with me, their erstwhile documentary photographer, capturing every moment.We ran, we laughed, we celebrated. What an awesome way for two brilliant people to tie the knot. You can see more of their wedding here in their blog post.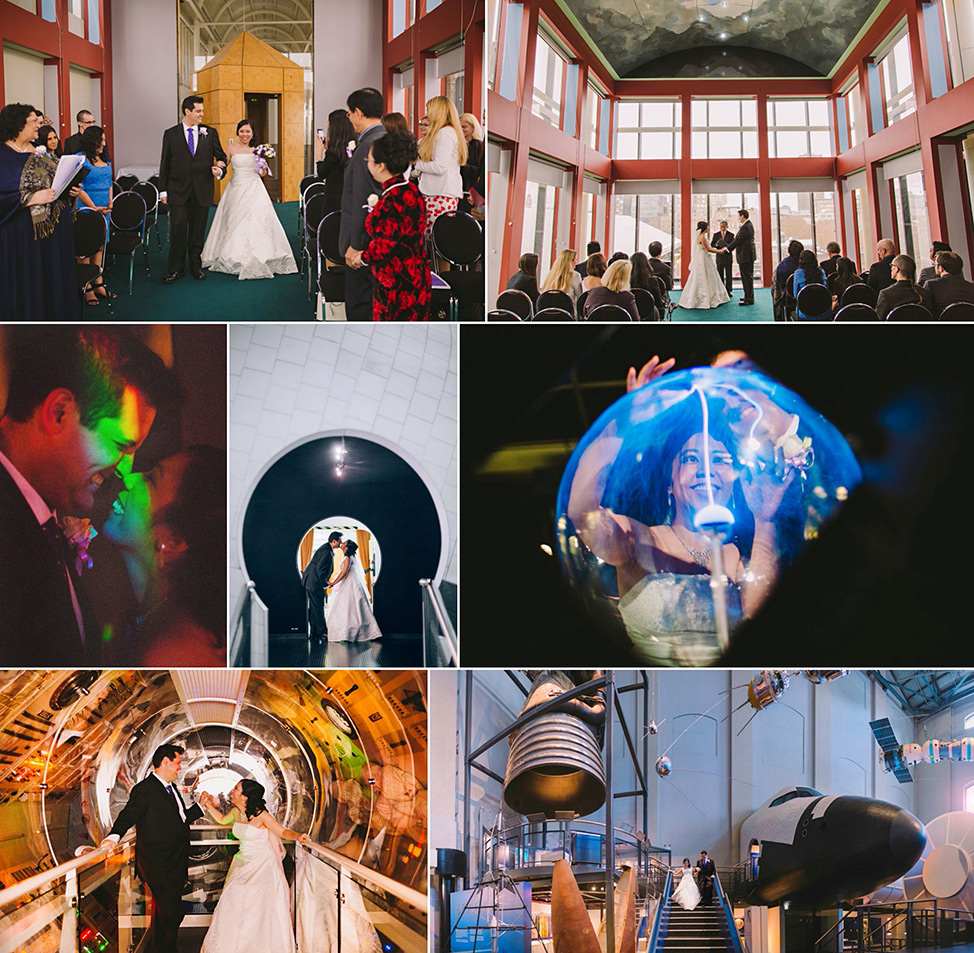 A vintage hotel wedding
Maeve and Lorenzo were married in a surprise ceremony at Hotel Blue in Katoomba, and their reception was a murder mystery dinner hosted by the hotel. It just doesn't get more unique than their. Their vintage styling matched the incredible mood and authenticity of Hotel Blue perfectly, and their reception was one of the most joyous and raucous occasions I've had the pleasure of photographing! You can see more of their gorgeous wedding here on their blog post.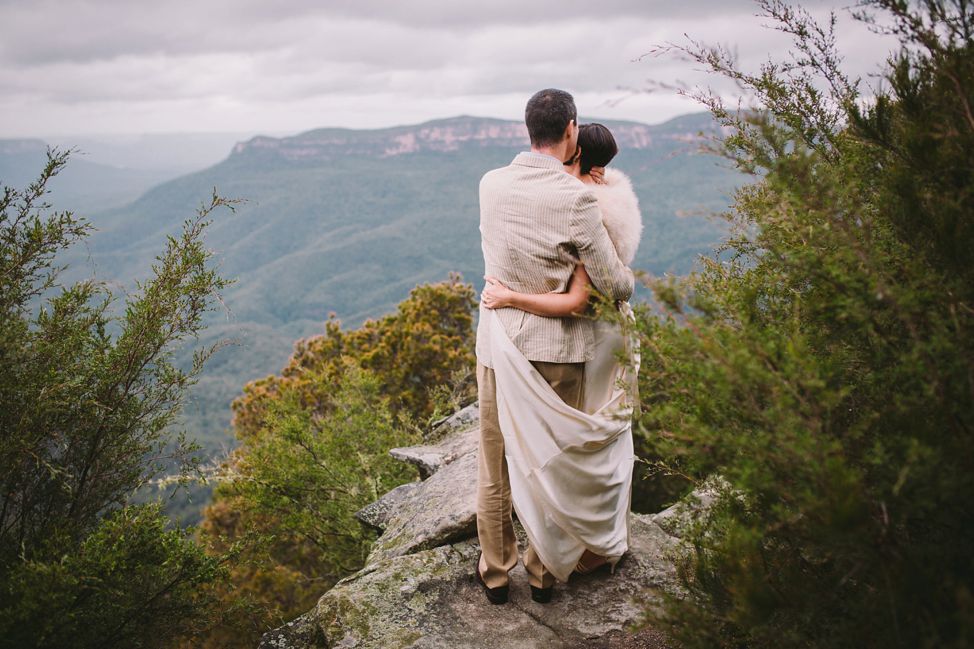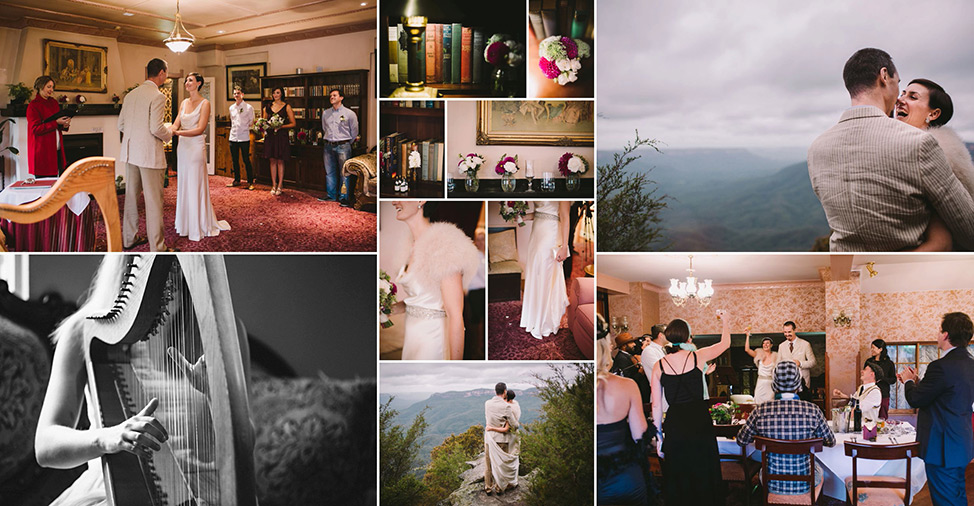 A trendy restaurant wedding
Jess and Liz were married at Simmer on the Bay, a seriously awesome inner city restaurant at Dawes Point, Sydney, with the whole wedding being an evening affair complete with signature cocktail, incredible music from the couple's personal playlist, pinball machines, and the entire place absolutely drenched in flowers. This is a beautiful modern take on the wedding and a great idea for unconventional couples. You can see more of their wedding here.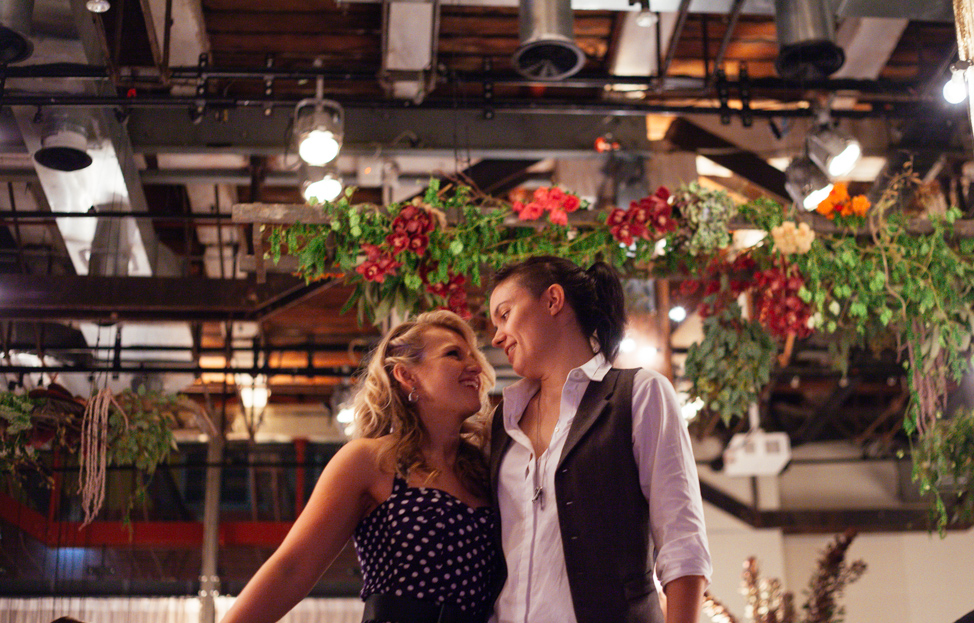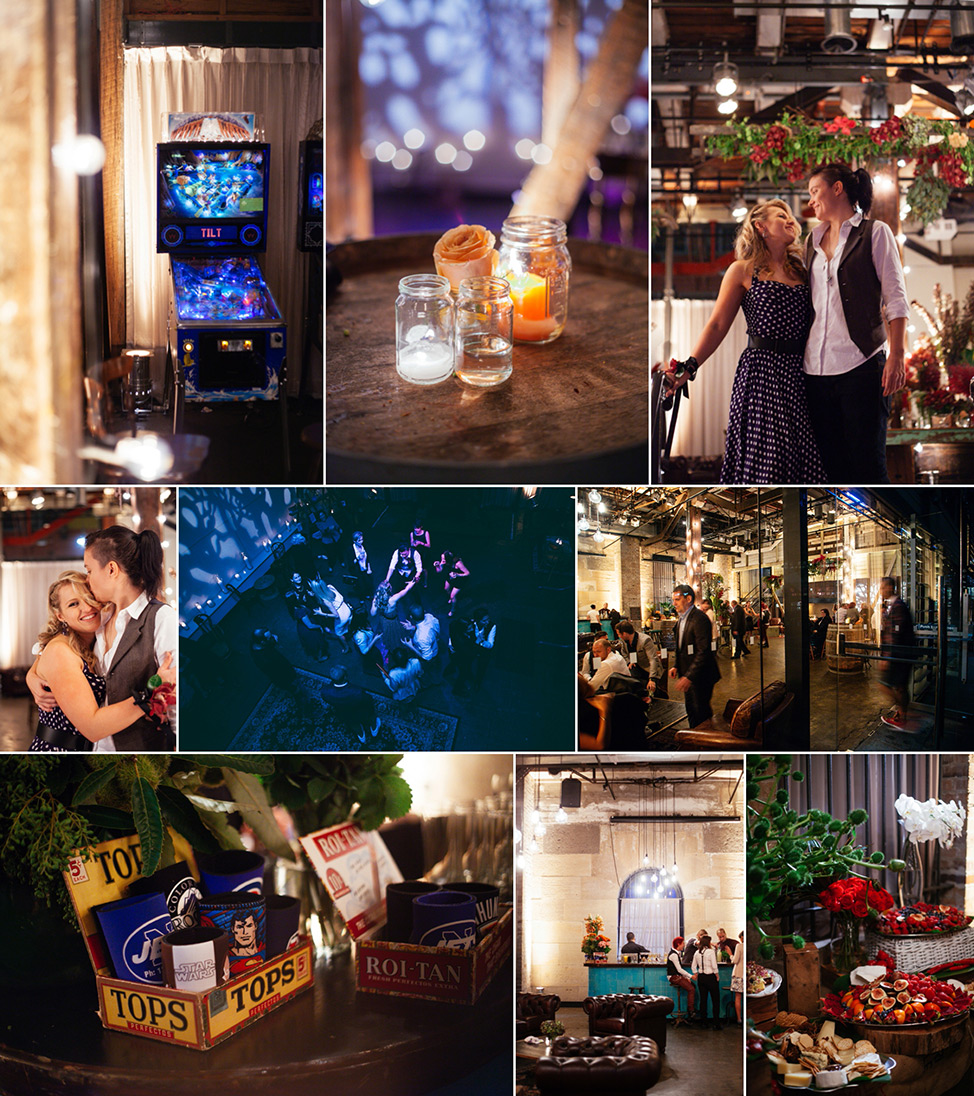 An alpaca farm wedding
You're serious animal lovers, and you want your wedding to reflect that. What do you do? You get married at an alpaca farm, of course! Liz and Tom were married at the Starline Alpaca Farm in the Hunter Valley and I gotta tell you, it was fantastic. Flower crowns, a simple ceremony under a gum tree, and friendly alpacas – what more could you want? See more of their gorgeous, nature-loving wedding here.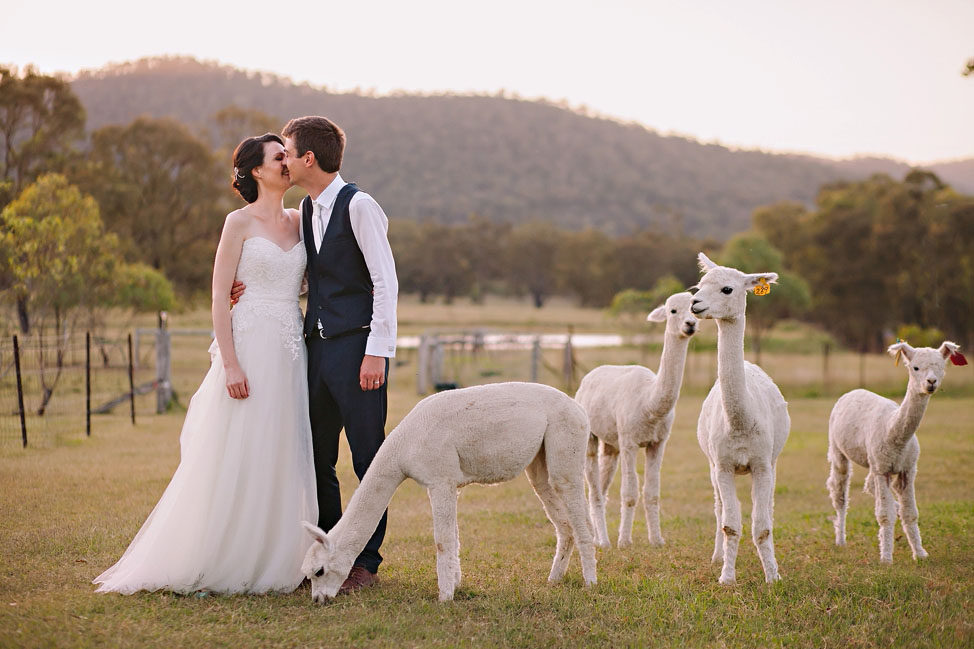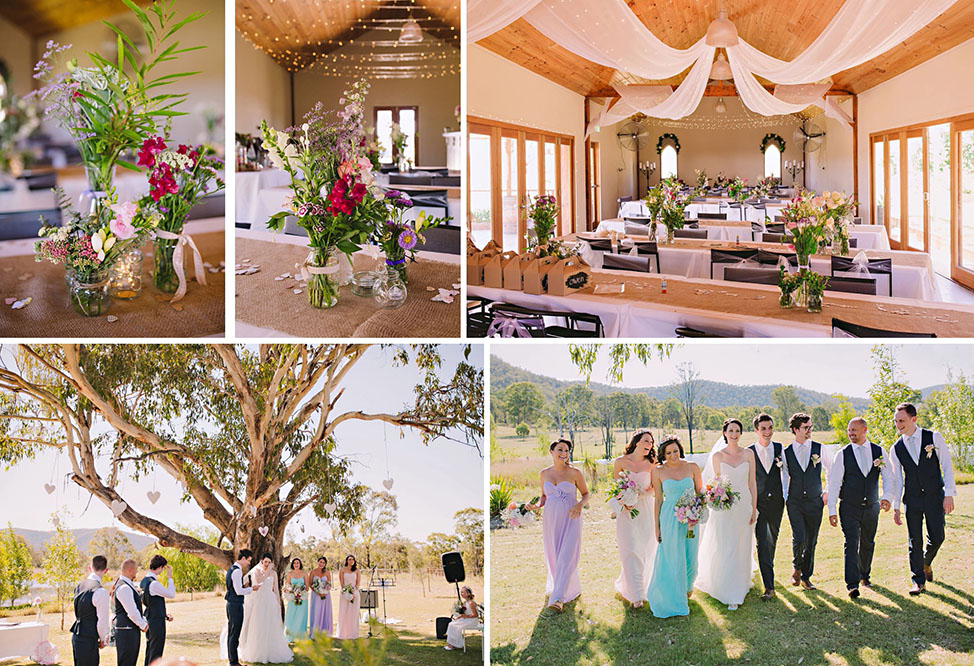 A Kangaroo Valley farm wedding
For a truly country experience, get out of the city and embrace a rustic wedding fit for kings. Emma and Dan did just that in their wedding at Broger's End in Kangaroo Valley. The day entailed a ceremony in the dairy garden followed by a reception in the incredible country shed, all nestled in a secluded valley. To see more of their beautiful wedding, look at the blog post here.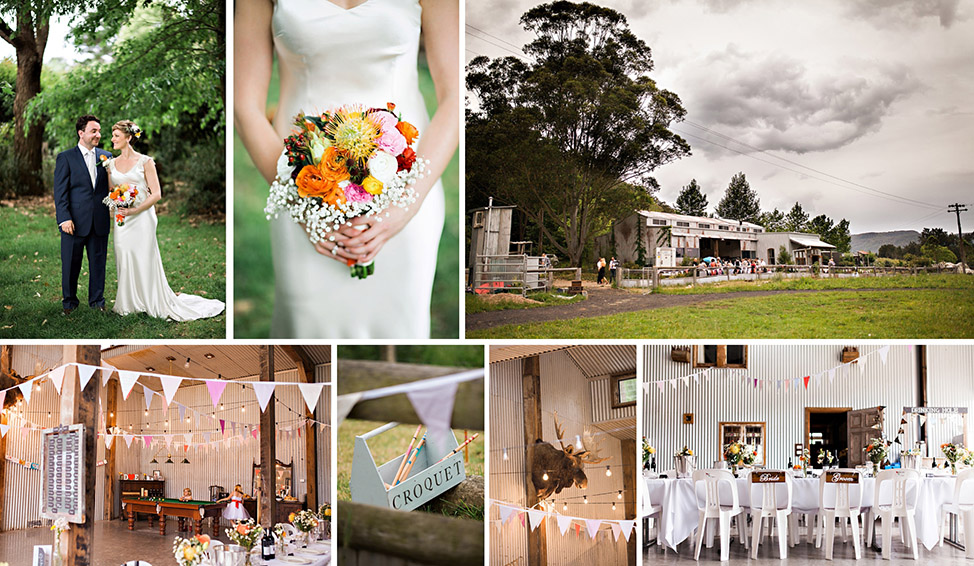 A small beach wedding
Sarah and Michael were married on Shelly Beach on Sydney's Northern Beaches. They asked me to come capture their small breakfast wedding in my usual unposed, natural style, with only a fifteen minute portraiture session. The best thing about this wedding was that the ceremony was held in the morning, so the reception, held at The Boathouse right on the beach, was – that's right – a breakfast reception. So awesome! (If mimosas and a breakfast buffet doesn't get you excited, I don't think you and I can be friends.)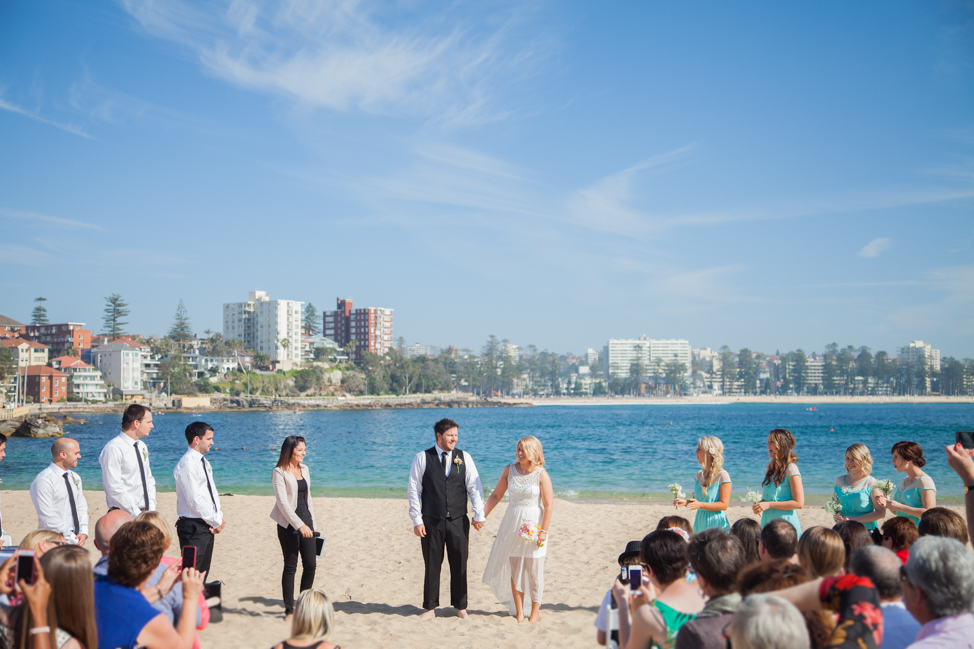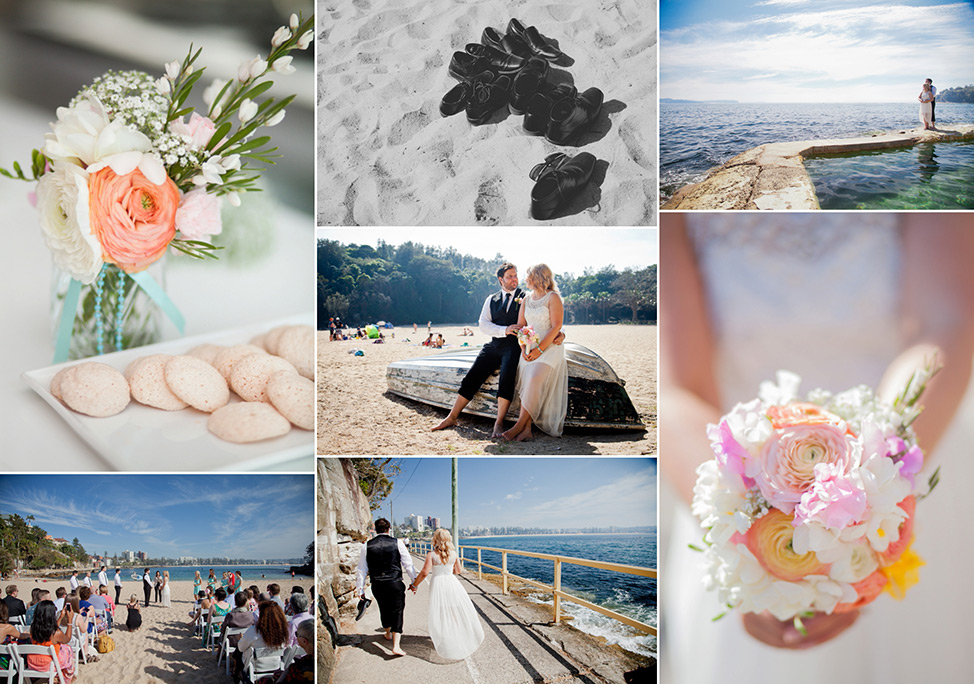 A surf club wedding
Weddings on the beach are becoming increasingly popular, and are especially wonderful because they're a great avenue for a couple to express themselves in a truly relaxed, personal way. Verity and Wazza were married at a south coast beach, down near Wollongong, in a tiny ceremony surrounded by their closest family (just for extra drama it started POURING rain just as they said "I do", then cleared to a stunning blue sky minutes later!) immediately followed by a bigger wedding reception with their friends in Coledale Surf Club. The whole day was so uniquely them – their favours were tiny hand-planted succulents and stubbie holders; they had a wedding piñata instead of a wedding cake; Verity wore a gorgeous teal dress that suited their chilled-out vibe perfectly. I think if I could be a documentary photographer exclusively for beach weddings, I would! You can see more of Verity and Wazza's beautiful wedding here.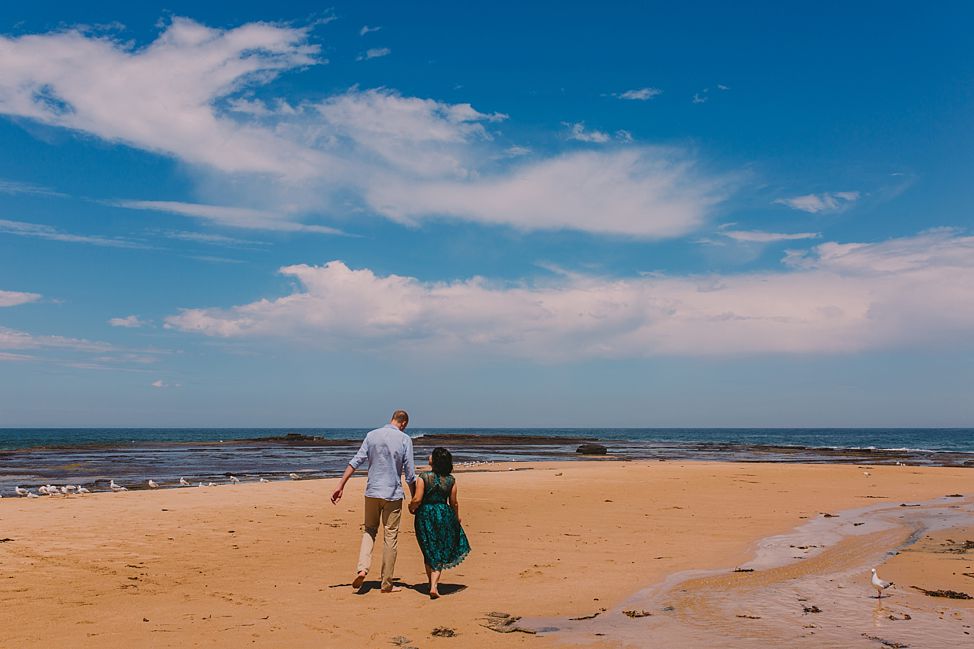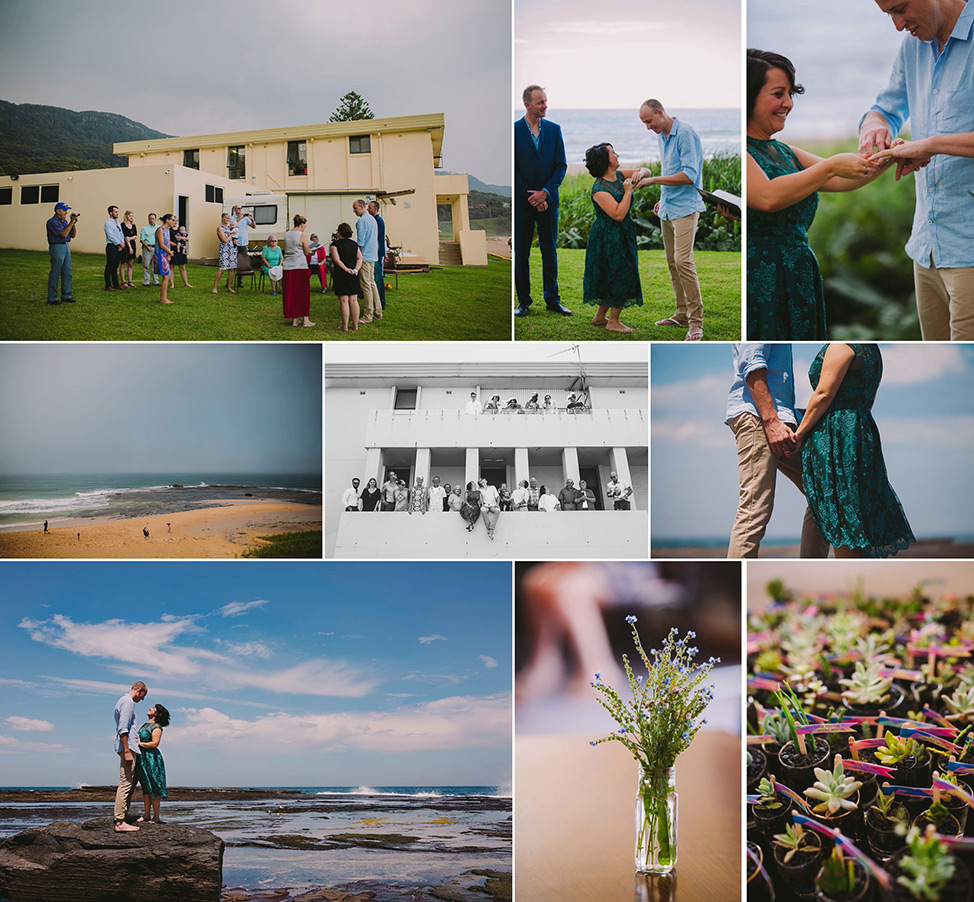 A winery wedding
In one of my biggest honours of 2015, I was flown over to Perth to document the stunning winery wedding of Emilie and RJ. (This wedding was also featured in the February edition of WA Wedding and Bride magazine.)
Held in the grounds of Millbrook Winery in Western Australia, their ceremony was held in the gorgeous gardens, followed by an incredibly brief portrait session in the surrounding bushland, and finished off with a big reception in the winery restaurant.
I'll tell you what – if you want a wedding with beautiful surrounds, great food, and impeccable wine, consider marrying at a vineyard. It's the perfect mix of refined and relaxed.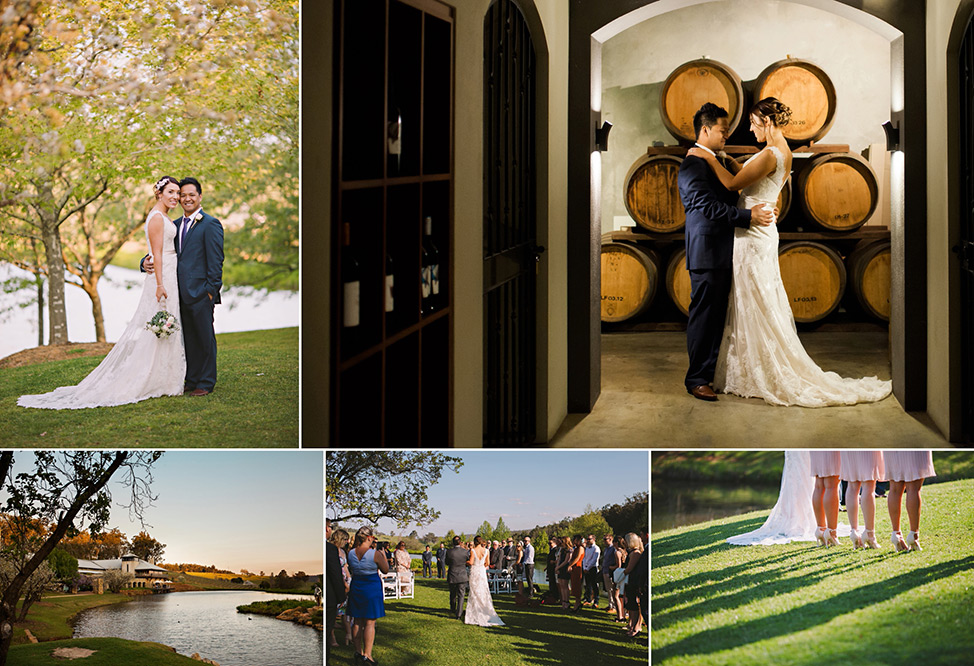 A North Sydney park wedding
Emily and Graham tied the knot in Clark Park in North Sydney, accompanied by their beloved pug Olive, little girls carrying heart-shaped balloons, and colourful bridesmaids, all overlooked by the iconic Sydney Harbour Bridge. Afterwards, we took a walk together through Wendy Whiteley's garden (have you ever heard of this beautiful place? There's even a book about it!) and then walked on to their laid-back reception at the famous Blues Point Hotel.
You can see more of their wedding here – take a look. Seriously. You won't regret it.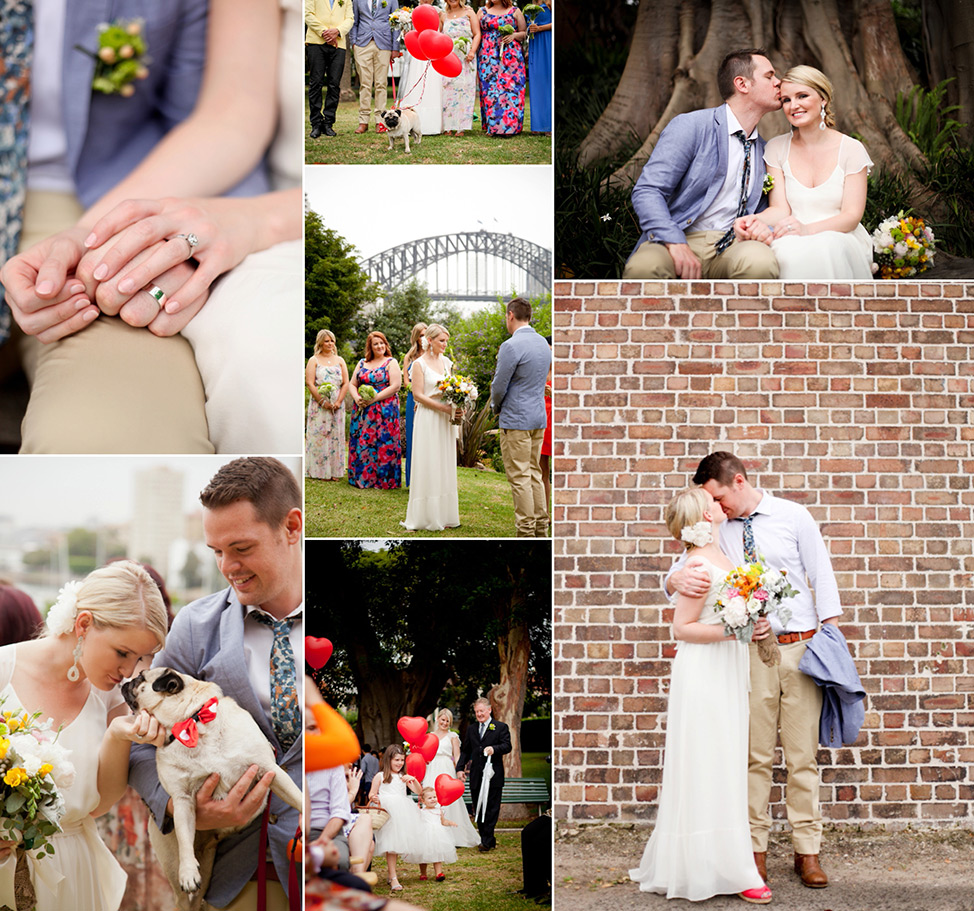 A vintage Vaucluse House lunch wedding
You know the old saying – if it ain't broke, don't fix it. Alison and Reece took all the ideals from an old-fashioned Sydney wedding and used them to beautiful effect in their simple, elegant nuptials. They had all the makings of wonderful vintage style – birdcage veil, suspenders, a ballerina-length wedding dress, a VW Kombi van – and the requisite-level of cool to go with it. After a ceremony on the steps of Vaucluse House, they hosted a cheerful and sweet lunch reception in the Halbert Pavilion on the grounds of Neilsen Park, surrounded by their loving friends and family.
If you're considering having a vintage-style wedding, in Sydney or elsewhere, and you would love documentary and unposed photography to match your style go with it, get in touch with me immediately. We can make old-fashioned magic together.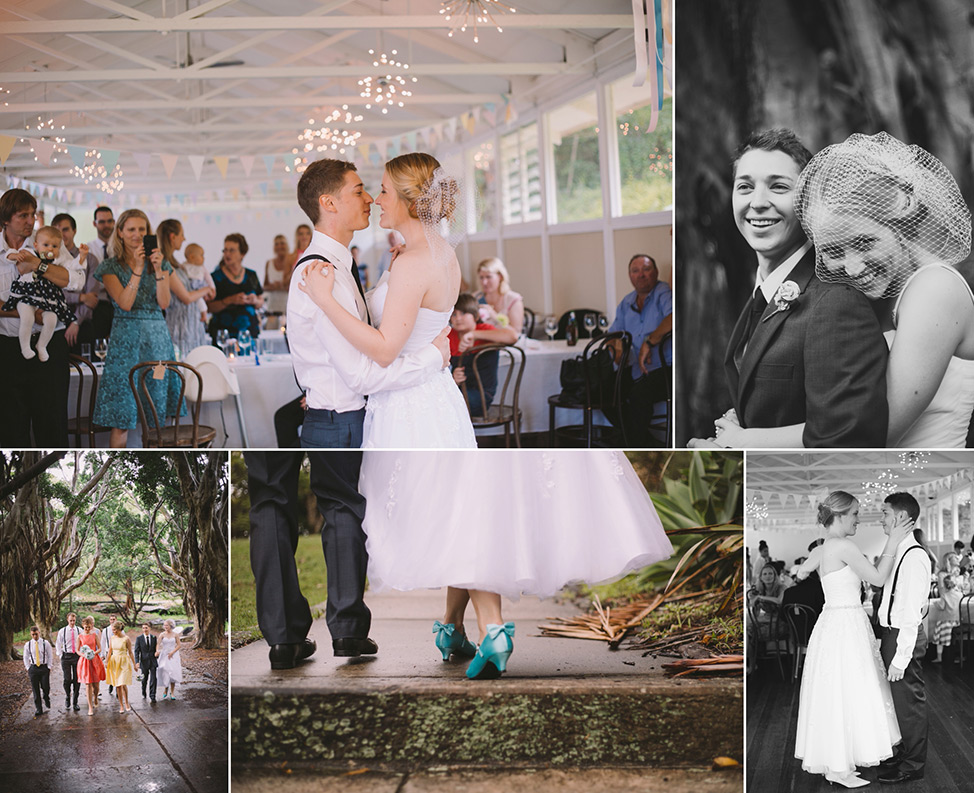 A classy backyard wedding
Not everyone wants to leave home in order to get married. For some, home is where the heart is. Pauline and Simeone were married in their backyard in Sydney, with their family and children in attendance, and it was truly a wonderful example of how simplicity breeds happiness. These two were more in love than anyone I've ever met, and it shone from their faces and the faces of those around them. They followed up their elegant backyard wedding with a loud and delicious meal at a local Greek restaurant.
Backyard weddings. They're the bomb.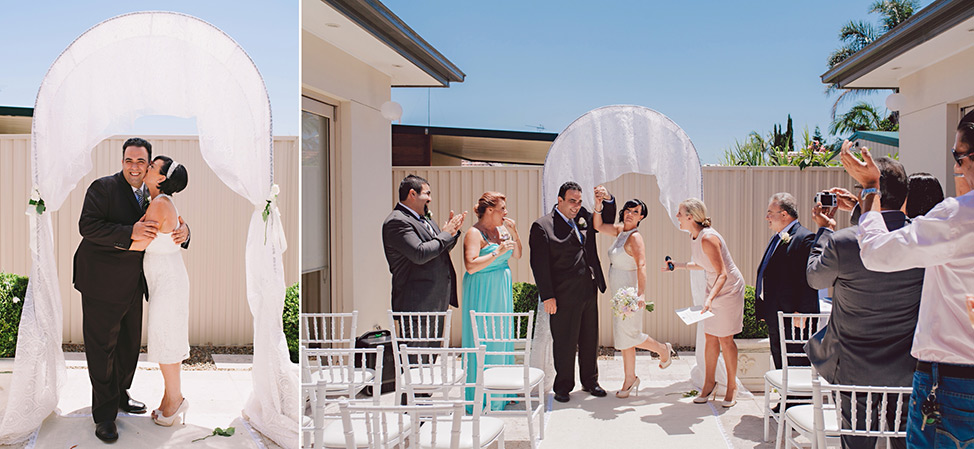 This is just a small selection of the fascinating weddings I have photographed over the years. I can't wait for more to come – this year alone I am lined up to shoot a wedding in the bush and a wedding at The Grounds of Alexandria, among others – so stay tuned. I just love that there are so many amazingly beautiful places to get married, it makes my snap-happy little heart sing.