Do you want to know the secret to amazing, genuine, gorgeous family photos? Pull up a chair and pop a bag of popcorn (save some for me!), because if you're willing to read on, I'm going to tell you. 
No, you don't have to have flower crowns. No, you don't have to have a beautifully-styled house. No, you definitely don't have to frolic in a meadow at sunset! (Who actually DOES that in their real lives, anyway?)
So how DO you make sure you'll get photographs you absolutely love?
Simple – choose something you and your family LOVE to do, that makes you happy, that means something in your everyday lives. Then invite your documentary photographer (me) along. 
I'm not joking. It's that easy! Choose a tradition, big or small, that you want your family to be able to remember forever. Then have it documented.
"But I hate having photos taken, and I'm not photogenic."
Firstly, I don't believe you – everyone is photogenic. Everyone is beautiful. Your real life? It's gorgeous – just the way it is. I promise you.
But that's where documentary (or unposed) photography comes in. There's absolutely no pressure to pose, to look at the camera, to do anything like a traditional photo session. You can just focus on fully enjoying what you're doing with your family – and you'll hardly even know I'm there, so you can relax and smile and laugh. 
And do you know what relaxed smiles and laughter give you? Genuine, heartwarming, sentimental photographs that you will be guaranteed to love.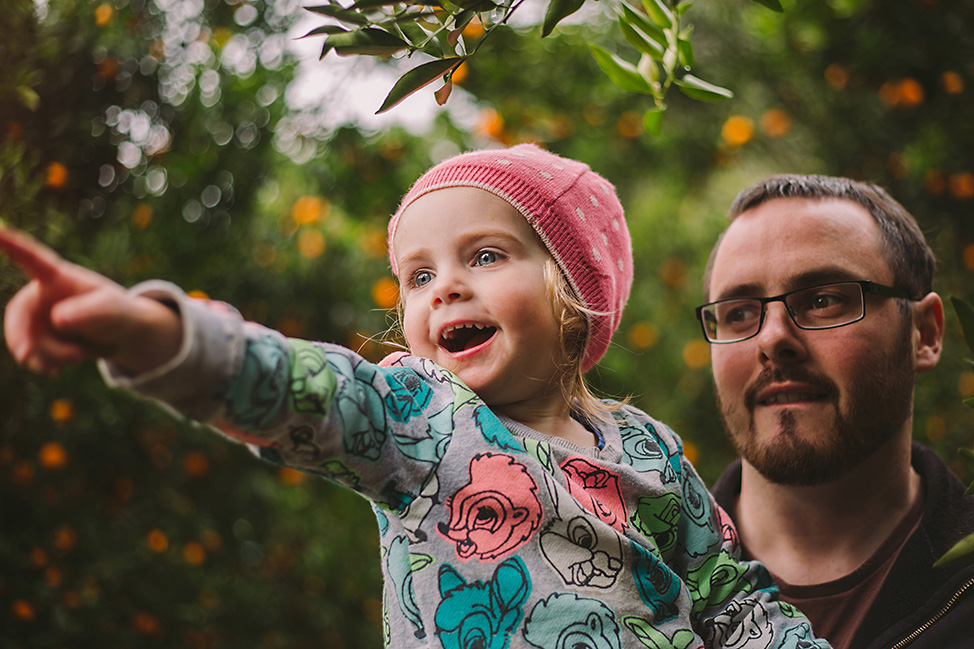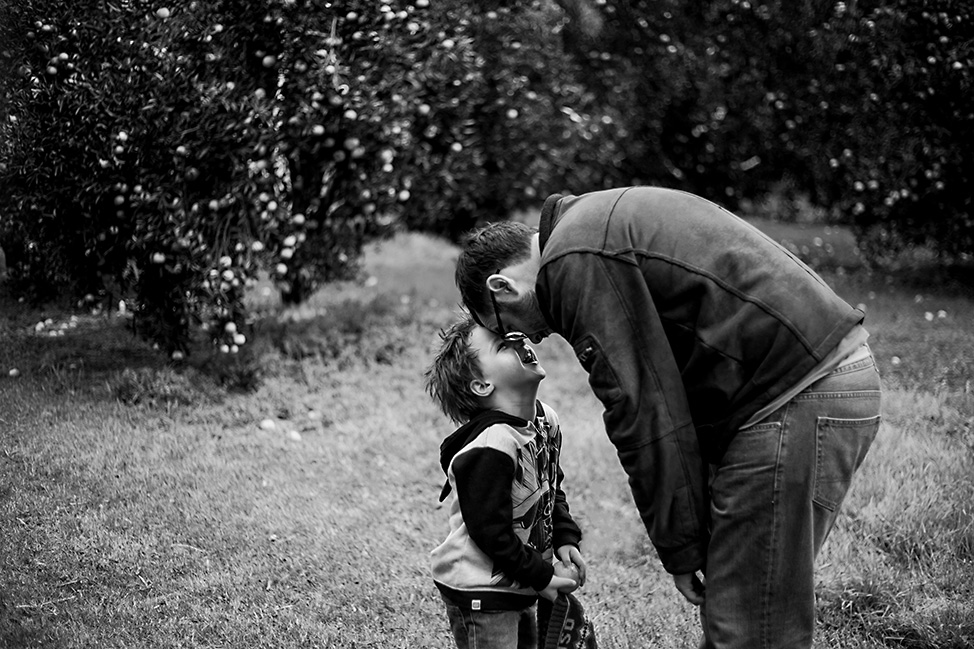 For the Gardner family, their annual and much-anticipated winter tradition of mandarin picking at Wiseman's Ferry was the perfect experience to capture all the quirks, fun, and affection of their family of five, as well as an opportunity to commemorate for all time this great yearly tradition. We walked among the mandarins trees as the morning like peeked over the hills; there they ran, played, cuddled, laughed, and gorged themselves on juicy mandarins. 
There were boo-boos to be kissed, little bodies to be lifted high among the branches, comforting cuddles to be given, games of catch to be played, and races to be run through the sunny orchard. All things they'll want to remember when they're old and grey. Their smiles are real, their hugs are genuine, and their experience is now a concrete part of their family history. They don't have to say, "When we were little, we loved to take you mandarin picking." They can bring out this collection of photographs and show them.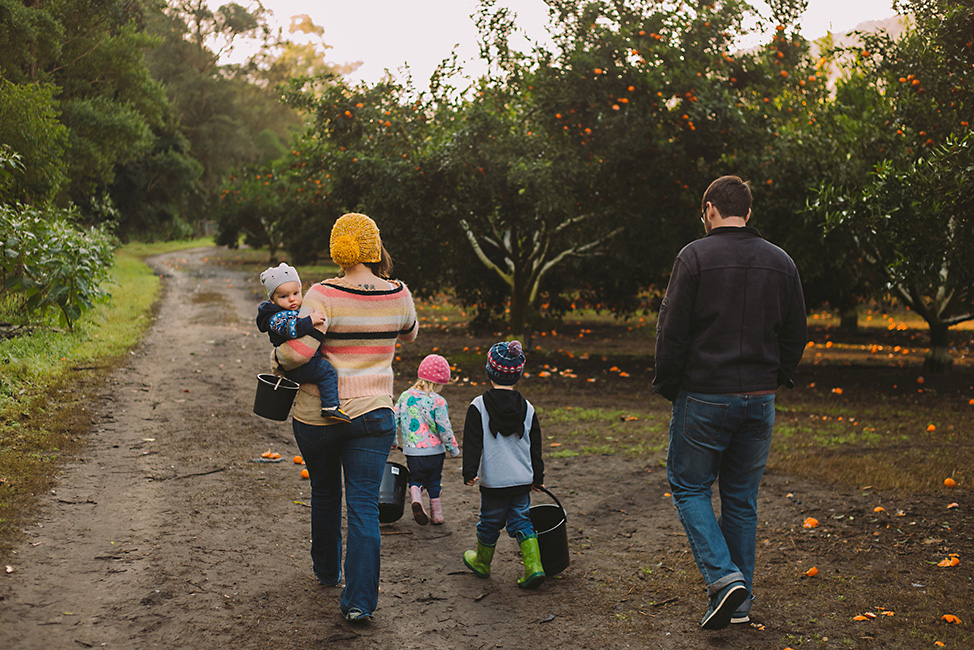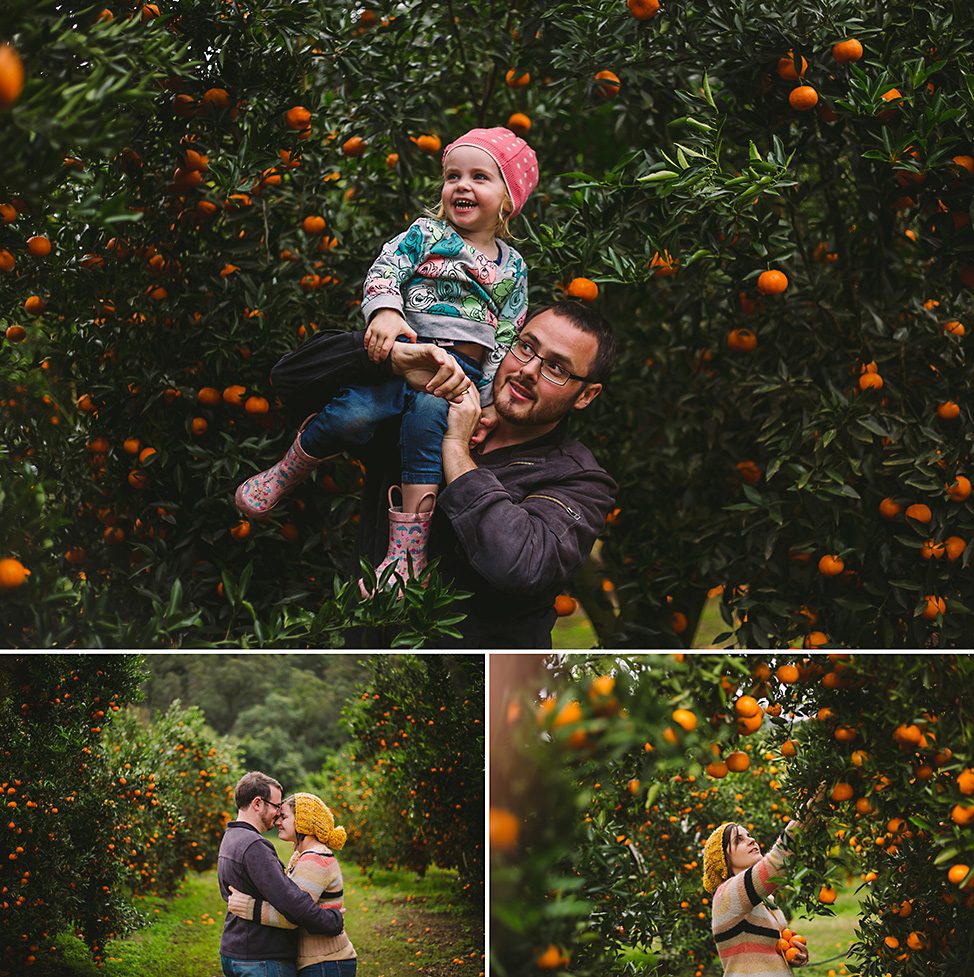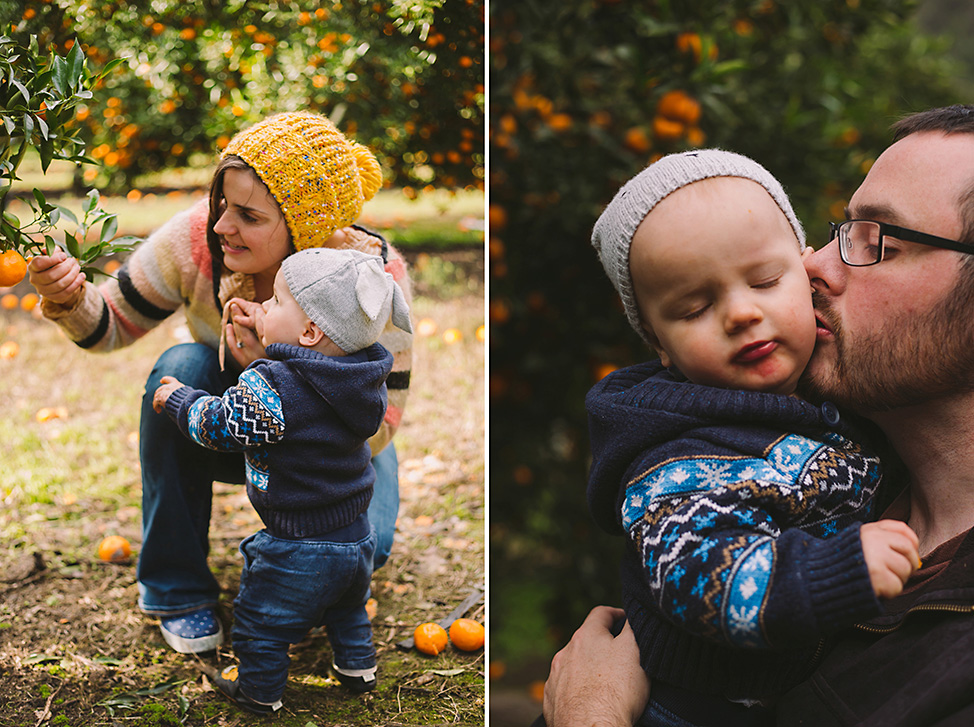 So consider what may be one tradition you'd just LOVE to remember forever with your family. Maybe it's something outdoorsy and adventurous, like mandarin picking. Here are a few other ideas that might strike a chord with you:
bushwalking in the mountains

bowling on a special occasion (we go bowling for every birthday in our family!) 

your Saturday morning bike ride together

your waterskiing weekends

your Sunday afternoon jump-on-the-bed-athon
playing in the rain (because who DOESN'T love jumping in muddy puddles? Don't you even TRY to lie to me, I know you do!)
It can be anything. Whatever it is, remember the most important thing – choose a tradition that you LOVE to do together, and you can be sure that beautiful, natural, genuine family photographs will be yours. If it's real, it's beautiful. Next up I'm going to show you what a real, beautiful, everyday at-home session looks like – keep your eyes peeled for that one!
Want to chat to me (with absolutely no obligation to book!) about what your ideal, perfectly imperfect family portraits may be? Send me a quick email, or give me a quick call – I'd love to natter with you.
So tell me: what's one little or big tradition you'd love to remember?